ASI Media Tackles Promo's Biggest Issues
"5 Ideas to Improve Promo" series provides insight into sourcing, ordering, perception problems, sustainability and diversity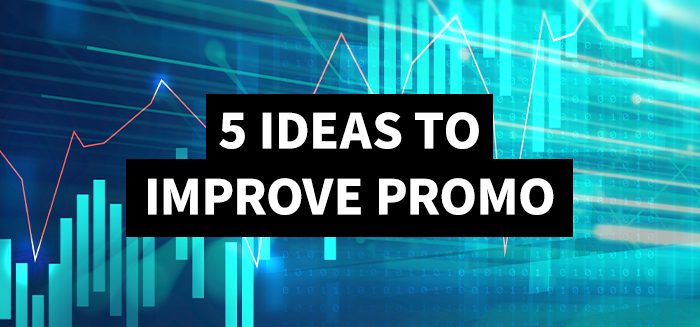 "Our latest series is aimed at helping transform the world of promo by being open to new ideas and innovations,"
said C.J. Mittica
TREVOSE, PA – November 4, 2022
ASI Media explored some of the toughest issues facing the $23.2 billion promotional products industry in a new, five-part series dedicated to investigating big ideas and providing workable solutions to improve the entire industry.
Through dozens of interviews with promo industry members keen on change, ASI journalists delivered a roadmap to progress with the series, "5 Ideas to Improve Promo." The topics and solutions examined in the series are:
"We love the promo industry, but we know it can be better," said Editor-in-Chief C.J. Mittica. "Our latest series is aimed at helping transform the world of promo by being open to new ideas and innovations. These aren't quick fixes or simple changes. But with enough consideration, ambition and coordination, we think they're all possible."
ASI Media is the reporting arm of the Advertising Specialty Institute® (ASI), the leading technology, marketing and information provider in the promotional products industry. To date, ASI Media has been honored with nearly 300 awards for excellence in journalism, design and research.
Michele Bell is vice president of ASI editorial, education and special events. For more information on special editorial projects and research, contact C.J. Mittica at [email protected].
About ASI
The Advertising Specialty Institute (ASI®; asicentral.com) serves a network of 25,000 suppliers, distributors and decorators in the $23.2 billion promotional products industry. ASI's flagship product, the technology platform ESP®, manages the industry's entire supply and marketing chain. ASI also produces award-winning digital content, live events and educational programs that enable companies in 53 countries to be more efficient, productive and profitable. ASI's media and research operation provides the most authoritative business content in the industry, and the ASI Certification Program features 200+ live and online education courses for industry professionals. The company, family-owned and -operated since 1962, is proud to have been consistently ranked among the "Best Places to Work" in Philadelphia and Bucks County, PA.