ASI Show Announces Jam-Packed Slate Of In-Person Trade Shows And Events In 2022
Schedule includes large trade shows in 3 major cities, along with fASIlitates and ConneX
TREVOSE, PA – November 18, 2021 – On the heels of an ambitious year of safe, successful shows and events, ASI Show today announced a full slate of large, in-person trade shows in Orlando, Fort Worth and Chicago in 2022, along with the return of its popular hosted buyer events, fASIlitate and ConneX.
Registration is already open for ASI Orlando, Tuesday, January 4 through Thursday, January 6, at the award-winning Orange County Convention Center in central Florida, and for ASI Fort Worth, Monday, January 31 through Wednesday, February 2, at the Fort Worth Convention Center in the heart of a vibrant downtown. Registration for ASI Chicago, Tuesday, July 19 through Thursday, July 21, opens in mid-December.
"ASI is thrilled to kick off the promo industry's 2022 show season in a very big way with our Orlando trade show," said Timothy M. Andrews, president and chief executive officer of ASI, which serves a network of 25,000 suppliers, distributors and decorators in the $20.7 billion promotional products industry. "Bringing people together again, in person, on a bustling show floor is a surefire way to re-energize the industry itself and jumpstart a new year with fresh opportunities for sales success. We've shaken up the show format while maintaining popular features everyone relies on, like free education and mini hot dogs. Looking forward to seeing everyone in 2022!"
| | | | | |
| --- | --- | --- | --- | --- |
| Share: | | | | |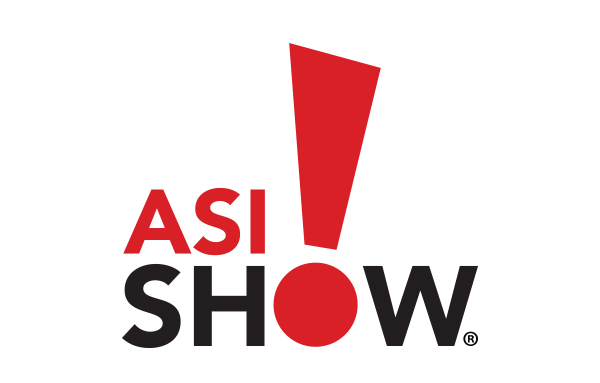 "Bringing people together again, in person, on a bustling show floor is a surefire way to re-energize the industry itself and jumpstart a new year with fresh opportunities for sales success," said ASI CEO Tim Andrews

Highlights of ASI Orlando include:
Education Day on Tuesday, January 4
Features 18 classes with tracks in Distributor Success, Social Media and Marketing, Product Decoration and Business-Building Fundamentals, as well as Power Sessions on both exhibit days. Plus, Education Day closes with a brand-new interactive session, Tactics & Takeaways, with numerous ASI Show speakers recapping the most important tips from their sessions.
"Promo in '22: No Challenge Too Big – Strategies From Top Industry Leaders" on Wednesday, January 5
ASI Vice Chairman Matthew Cohn headlines a panel discussion with four industry power players: Jo-an Lantz, CEO of Geiger (asi/202900); Nancy Schmidt, CEO of AIA (asi/109480); Lisa Hubbard, vice president of sales and marketing at The Vernon Company (asi/351700); and Trevor Gnesin, CEO of Logomark (asi/67866), who will discuss, debate and provide actionable advice on pressing topics like supply chain issues, inventory shortages, on-time delivery problems and hiring frustrations.
"Promo Showcase Live: The Industry's Hottest Products & Promotional Ideas on Display" on Thursday, January 6
ASI Product Editor Joe Haley hosts the first-ever interactive and educational Promo Showcase Live, featuring Orlando's most buzzworthy products along with winning ideas for 2022 promotional campaigns.
ASI Fort Worth and ASI Chicago will feature similar business-building sessions and education as well as the complimentary professional business headshots and a selfie station in the main ASI booth available in Orlando. Also at the Orlando show: A free networking Connection Reception at the Rosen Center on Wednesday, January 5, from 5:30-7 p.m. ET; "Show Your Badge," providing attendees with discounts at select local restaurants and attractions; and a "Wild Florida" experience on the show floor featuring live gators.
The 2022 ASI Show mobile app includes an interactive exhibit hall floor map and will be available to download by December 6 from the App Store or Google Play.
The safety and well-being of exhibitors, attendees and the community is a number-one priority for ASI Show, which works closely with convention centers and all contracted hotels to ensure precautionary measures are in place. Safety measures will be updated as each show nears based on current CDC recommendations and any government, state and federal mandates. As of today, the city of Orlando does not require face coverings but encourages those who are not fully vaccinated to wear one, a policy that will be in place on the trade show floor and in meeting spaces. All ASI Show staff are fully vaccinated and the Orange County Convention Center is billed as North America's premier location for safe in-person events, trade shows and conventions. Click here for ASI Orlando health and safety information and local regulations.
In 2021, ASI hosted six in-person events, including four hosted-buyer fASIlitates. At the launch of ASI Show ConneX in Las Vegas, ASI facilitated more than 2,000 individual meetings between suppliers and distributors – an industry first. ConneX returns in September 2022. There are also three fASIlitates scheduled for 2022: in Clearwater Beach, FL, March 7-10; Salt Lake City, UT, June 13-16; and Scottsdale, AZ, October 17-20.
Last July, ASI Chicago re-opened the promo industry and Chicago conventions after a long COVID shutdown, earning positive feedback from suppliers and distributors thrilled to meet, deal and discuss new campaigns in person for the first time in over a year.
Check the ASI Show website (asishow.com) for the latest updates and schedules for all ASI shows and events. Register online today or call ASI's registration specialists at 800-546-3300. Click here to submit registration questions.
About ASI Show
The ASI Show Family of Events include ASI Show, fASIlitate and ConneX, which foster business-building relationships among ASI distributor and supplier members. ASI Shows, the flagship series, are large-scale, in-person convention center trade shows held in Orlando, Fort Worth and Chicago. fASIlitate is a hosted-buyer event that brings together the industry's elite – top suppliers and million-dollar distributors – for three days of scheduled one-on-one meetings in select hotels across the country. ConneX is a 3.5-day hosted-buyer event featuring one-on-one meetings between elite suppliers and top distributors and a half-day Expo. Visit asishow.com for more information on the full event portfolio.