ASI Show Launches Successful Promo Industry Event in Las Vegas
ConneX earns raves from promo pros for unique blend of hosted-buyer concept and product expo
TREVOSE, PA – October 4, 2021 – Innovation was key to the success of the debut ASI Show ConneX™, an in-person event that blended the hosted-buyer concept with a product expo, with attendees enjoying productive, one-on-one meetings along with demos of the latest promotional products.
Over 3.5 days, ASI Show facilitated more than 2,000 individual meetings between suppliers and distributors – an industry first – with additional meetings taking place during networking activities and the product expo.
ConneX was held September 28-October 1 at the luxury Cosmopolitan resort on the famous Las Vegas Strip. During private meetings in individual suites, highly qualified suppliers leveraged ASI's state-of-the-art technology to connect with top distributors who were a sales match based on markets sold, product interest and other data points.
Timothy M. Andrews, ASI president and chief executive officer, described ConneX as an unqualified success. "Going in, we didn't know if the industry would embrace a new, one-of-a-kind concept in promo events, but the reviews are in and they're spectacular. We're already planning next year's ConneX, further refining this winning formula, so mark your calendar for September 2022 and be sure to join us."
| | | | | |
| --- | --- | --- | --- | --- |
| Share: | | | | |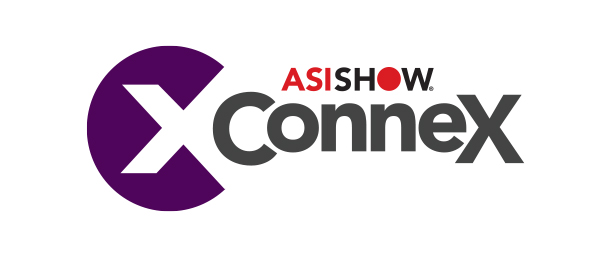 "We didn't know if the industry would embrace a new, one-of-a-kind concept in promo events, but the reviews are in and they're spectacular," said ASI CEO Tim Andrews.

A total of 175 industry professionals attended the hosted-buyer portion of the event, with more than 100 additional distributors pre-registered for the product expo held on the final day. The expo was open to any sized distributor in the promo industry.
Suppliers and distributors who attended the premiere cited the event's unique matchmaking format and results-driven networking in their personal customer-satisfaction reviews. Jeffrey Brenner, director of special markets for Indigo Watch (asi/62560), summed it up for many, saying, "Great event! Strong meetings, great opportunities, realistic projects to bid and strong new relationships have been forged."
Brandon Westmoreland, sales manager for National Banner Company (asi/73280), said, "I was really excited by this matchmaking meeting format because of my niche product line, which would benefit from a more selective and fine-tuned meeting schedule. Reviewing the event's participants to set up meetings with those who offered me the most opportunity led to great conversations that have been highly productive to the point that the 18-minute meetings were just not long enough."
Attending distributors connected with 64 top-rated promo suppliers and discovered product solutions needed to grow sales into 2022 while enjoying being an integral part of an inaugural event kicking off the critical Q4 sales period.
Distributor Joree Ouzts, owner of Promotions Unlimited (asi/301414), said, "I love it, I love everything about this event! I've been able to see some of the newest products and gift sets that I've been looking for and wouldn't have seen. I had some really good meetings and made some great connections. I'm so excited now and I look forward to more events like this in the future."
Said distributor Christy Muckey, president of Lucas Promotional Products iPROMOTEu (asi/232119): "I'm getting a lot of information with each supplier meeting and what I can bring back to my clients. Good positive vibes and I would 100% participate again."
Since June, ASI has successfully hosted five in-person events, including three fASIlitates and ASI's large Chicago trade show, earning positive feedback from attendees.
ASI Show hosts another hosted-buyer fASIlitate at the Hilton in downtown Nashville, Oct. 19-22, featuring private, preset meetings between qualifying top-level distributors and suppliers, with each 20-minute meeting taking place in the privacy of the supplier's suite.
Interested distributors can contact Camille Figueroa, ASI's distributor key account sales, for info on qualifying for the Nashville fASIlitate at [email protected]. Interested suppliers can contact Meghan DeFrancesco, ASI's executive director of supplier sales, at [email protected].
In addition to in-person shows and events, ASI Show continues to host virtual gatherings like the Digital Expo, October 26-27, featuring product sourcing, educational sessions and networking, free to ASI members and non-members.
Check the ASI Show website for the latest updates, schedules and current safety regulations for all ASI shows and events. Registration is now open for ASI Show Orlando, January 4-6, at the Orange County Convention Center.
About ASI Show
The ASI Show Family of Events feature virtual and in-person shows and events, including ASI Show, fASIlitate and ConneX, which foster business-building relationships among ASI distributor and supplier members. ASI Shows, the flagship series, are large-scale, in-person convention center trade shows held in Orlando, Fort Worth and Chicago. fASIlitate is a hosted-buyer event that brings together the industry's elite – top suppliers and million-dollar distributors – for three days of scheduled one-on-one meetings in select hotels across the country. ConneX is a 3.5-day hosted-buyer event featuring one-on-one meetings between elite suppliers and top distributors and a half-day Expo. Visit asishow.com for more information on the full event portfolio.