ASI Chicago Delivers Significant Growth in Exhibitors And Distributors
2023 sees 15% attendance spike over 2022, with 5,000+ energized promo pros networking in the Windy City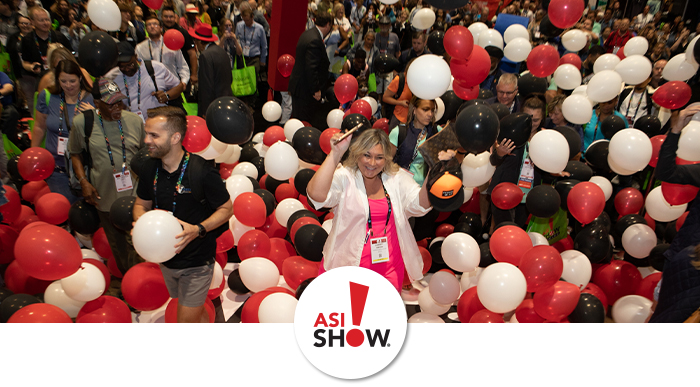 "ASI Chicago was bustling until the lights dimmed, proving the undeniable might of live shows. With healthy growth over last year, proactive exhibitors were busy, fueled by a ton of energy from distributors thrilled to confer with their supplier partners," said ASI CEO Tim Andrews
| | |
| --- | --- |
| CHICAGO, IL – July 27, 2023 | |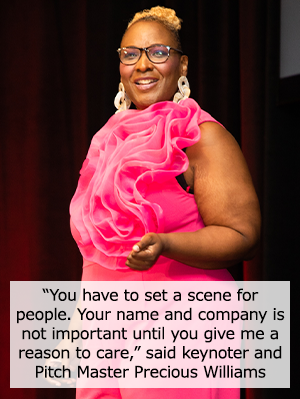 ASI Chicago, the largest promotional products trade show in the Midwest and the grand finale of major show season, delivered a powerful punch, with increased booth numbers and attendance along with significant growth from the industry's largest distributors, the ASI Show announced today. Plus, ASI Chicago booth count was up more than 20% over 2022.
ASI produced a comprehensive, three-day show experience with hot product trends, expert pitching advice, packed networking parties, a karaoke-fueled Gala at the renowned House of Blues and a "State of the Industry" panel of suppliers and distributors discussing topics like 2023's performance (Q2 distributor sales up 5.6%), inflation, sustainability and artificial intelligence (AI).
"ASI Chicago was bustling until the lights dimmed, proving the undeniable might of live shows. With healthy growth over last year, proactive exhibitors were busy, fueled by a ton of energy from distributors thrilled to confer with their supplier partners," said Timothy M. Andrews, president and chief executive officer of ASI, the largest technology, marketing and information provider in the $25.8 billion promotional products industry.
ASI's 24th Chicago show featured 750 booths from nearly 500 exhibitors, including 118 new to Chicago and nearly 90% of the Top 40 largest suppliers in the industry. The show took place Tuesday, July 25, through Thursday, July 27, at McCormick Place convention center, the largest in the U.S. The show attracted more than 5,000 supplier and distributor professionals.
Overall attendance included companies from 46 states and 10 countries, and 427 from Illinois – as well as 96 Chicago-based companies, along with attendees from 334 women- and 148 minority-owned companies. Of total attendees, 279 suppliers and distributors joined ASI in the last year.
Andy Shape, CEO of Stran & Company (asi/337725), was named Person of the Year and Teresa Fang, vice president of supply chain at alphabroder (asi/34063), International Person of the Year at the annual Counselor Awards, held on Wednesday night to honor top companies and individual success stories. Guests gave Lifetime Achievement Award recipient Norman Cohn, ASI's Chairman of the Board, three standing ovations acknowledging his 70 years of driving innovation throughout the industry.
Distributors raved about ASI Chicago.
"I joined ASI to help me expand my business and use ASI's Local Listings and web services, which have made my life so much easier, but wanted to come to the show to see what it was like," said Forrest McCaleb, of Forrest Fire Productions (asi/196509). "It's been so helpful! I found items my customers have been asking for and connected with suppliers I can use immediately. I didn't expect to meet so many people, thinking it was going to be more of a typical 'scan and grab' trade show experience, but it was more personal. The ASI Gala and staying with so many show attendees at the hotel offered extra opportunities to talk and share ideas."
A total of 17 large distributors chose ASI Chicago to host meetings, including AIA (asi/109480), ASB (asi/120075), Staples Promotional Products (asi/120601), HALO Branded Solutions (asi/356000) and iPROMOTEu (asi/232119), among others. Fully Promoted (asi/384000) hosted its national meeting at ASI's show.
Proving the growing importance of sustainability in the industry, exhibitors showed off eco-friendly products like journals with sugar cane and bamboo covers and reusable water bottles made with recycled or recyclable materials, along with B Corp initiatives like promo purchases that fund cleanup of ocean bound plastic.
Suppliers told ASI they were thrilled with the show's robust attendance and the chance to brainstorm new campaigns with their distributor partners.
"We continue to come to Chicago because it has great ROI, we get to see customers in the Midwest and it's a great kickoff to the second half of the year," said Mile Wadsworth of LogoMats (asi/67849).
Dave Glassman, of Bear with Me (asi/39351) said, "ASI Show Chicago allows us to get our name and products in front of our current customers while giving us an opportunity to create new relationships at an important time of year. Going into third and fourth quarters with brand new leads and immediate opportunities to quote keeps our sales momentum strong through the end of the year. This show finally feels like the shows prior to the pandemic, with great attendance and energy!"
The show also attracted Top 40 suppliers like alphabroder (asi/34063), SanMar (asi/84863), HPG (asi/61966), Koozie Group (asi/40480), The Magnet Group (asi/68507), Gildan (asi/56842) and Hit Promotional Products (asi/61125). Suppliers showcased the latest logoed items that the world's biggest brands give away to advertise or thank employees and clients, while debuting up-to-the-minute innovations.
On Education Day, distributors took advantage of 26 new courses (free for ASI members), learning sales, decoration, marketing and social media strategies, including how to use AI's ChatGPT in business, along with online security advice from an FBI special agent and cybercrime expert.
"Killer Pitch Master" Precious Williams, a 13-time national elevator pitch champion, electrified her audience during Thursday's "Craft the Perfect Pitch To Turn Conversations Into Currency" keynote, helping distributors take their sales pitch from average to outstanding.
Plus, ASI chose its Chicago show to unveil a game-changing addition to its ESP+ business management platform – powerful AI technology to boost the industry's fastest search algorithm for promotional products, offering continuous demos of how AI tools can help distributors boost efficiency, leaving them more time for selling.
Registration is already open for 2024 shows:
ASI Show Orlando, Orange County Convention Center, January 3-5, 2024
ASI Show Fort Worth, Fort Worth Convention Center, March 4-6, 2024
ASI Chicago, McCormick Place, July 23-25, 2024, with registration to come.
For information on ASI Show, please contact Andy Cohen, senior vice president of events, media and marketing services, at [email protected]. For info on exhibiting at 2024 ASI Shows, contact Meghan DeFrancesco at [email protected]. Check asishow.com for the latest updates and schedules on all ASI shows and events.
About ASI Show
The ASI Show Family of Events features ASI Show, fASIlitate and ConneX, which foster business-building relationships among ASI distributor and supplier members. ASI Shows, the flagship series, are large-scale, in-person convention center trade shows held in Orlando, Fort Worth and Chicago. fASIlitate is a hosted-buyer event that brings together the industry's elite – top suppliers and million-dollar distributors – for three days of scheduled one-on-one meetings in select hotels across the country. ConneX is the largest hosted-buyer event in the promotional products industry. Visit asishow.com for more information on the full event portfolio.