ASI Releases Final Details For 2023's Last Major Promo Products Trade Show
Number of exhibits up for ASI Show Chicago July 25-27, including Top 40 suppliers alphabroder, SanMar, HPG and Koozie Group
| | |
| --- | --- |
| TREVOSE, PA – June 7, 2023 | |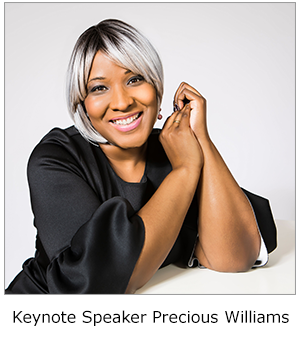 The ASI Show today released final details for ASI Chicago, the largest promotional products trade show in the Midwest, taking place in six weeks, Tues., July 25 through Thurs., July 27, with 75% of the supplier Top 40 already on deck. ASI will deliver a comprehensive, three-day show experience packed with networking parties, hot product trends, expert pitching advice and a "State of the Industry" panel featuring insights from five of promo's leading innovators.
The number of exhibit booths for the industry's last big trade show of the year is already up 30% over 2022. The show has attracted Top 40 suppliers like alphabroder (asi/34063), SanMar (asi/84863), HPG (asi/61966), Koozie Group (asi/40480), The Magnet Group (asi/68507), Gildan (asi/56842) and Hit Promotional Products (asi/61125). Suppliers will showcase the latest products and debut up-to-the-minute innovations that will help distributors dive into the crucial Q4 holiday sales season.
---
"With so many engaged suppliers and distributors together under one roof, ASI Chicago is a dynamic platform for networking, collaboration and business growth," said ASI CEO Tim Andrews
---
The show takes place at the lakefront McCormick Place, the largest convention center in North America, within driving distance of numerous Midwest cities. ASI distributor members can register today to take advantage of everything ASI Chicago has to offer, including free sales, marketing and social media classes, plus security advice from an FBI special agent and cybercrime expert. Non-members are also encouraged to attend and can access the same tools for a nominal fee.
"With so many engaged suppliers and distributors together under one roof, ASI Chicago is a dynamic platform for networking, collaboration and business growth," said Timothy M. Andrews, president and chief executive officer of ASI, the largest technology, marketing and information provider in the $25.8 billion promotional products industry. "For nearly 25 years, our Chicago event has provided a hub of action and inspiration to help drive the success and advancement of our industry. We're six weeks away so register today to join us!"
Check out all the action at ASI Chicago:
KEYNOTE
"Killer Pitch Master" Precious Williams presents "Craft the Perfect Pitch To Turn Conversations Into Currency," Thurs., July 27, 8:30-9:45 a.m. In her tactic-packed keynote, Williams will help audience members take their sales pitch from average to outstanding. Williams will also host a special pitch competition for distributors on the show floor at 11 a.m. on Thursday. Winner gets a $100 gift card. Watch a short video of Williams in action.
EDUCATION & INSIGHT
Lunch & Learn, Tues., July 25, 12:30-1:45 p.m. Free to the first 200 distributors who get to preview suppliers' latest product trends.
Total of 26 classes in sales, marketing, decoration, social media and more, for newcomers and promo pros alike, on Education Day and during exhibit day Power Sessions on the show floor. Highlights include:

"Direct From the FBI Cybercrime Task Force: Identifying Threats & Protecting Your Business," 2-2:45 p.m., Tues., July 25, with Special Agent Michael Lovernick.
"ChatGPT & AI: 13 Tools To Simplify Your Marketing & Increase Efficiency," 3-3:45 p.m., Tues., July 25, with popular speaker Marki Lemons Ryhal demonstrating how AI can streamline workflow, automate repetitive tasks and create blogs and videos.

Counselor State of the Industry Panel: Insights From Top Promo Leaders, Wed., July 26, 8:30-9:45 a.m. ASI Vice Chairman Matthew Cohn zeros in on proven strategies for success in the second half of 2023 and into 2024 with panelists Chris Anderson, CEO of Top 40 supplier HPG (asi/61966); Donna Bridgeforth, founder and owner of WBE-certified distributor Bridgeforth Wolf & Associates (asi/145800); Liza Sachs, chief revenue officer at Top 40 distributor Kaeser & Blair (asi/238600); and Tej Shah, head of global sales and marketing at Top 40 distributor Overture Promotions (asi/288473).
Demos of ASI's ESP+ in the ASI booth on both exhibit days. ESP+ is the promo products industry's all-in-one platform, simplified for an efficient and accurate user experience that empowers members to sell more branded products.
NETWORKING OPPORTUNITIES
ASI Gala at the world-famous House of Blues, Wed., July 26, 7-10 p.m. in the heart of Chicago, combining music, dancing, art and cuisine with fun networking.
New Product Preview Reception, with light snacks and open bar, Tues., July 25, 5-6 p.m., Open to all distributors and participating suppliers. Exclusive preview of ready-to-order hot products.
Counselor Awards, Wed., July 26, 5:15-8 p.m. An invitation-only celebration to honor the Counselor Top 40 suppliers and distributors of the year as well as outstanding individuals across the promo industry, including Person of the Year, recipient of the Lifetime Achievement Award and Distributor and Supplier Entrepreneurs of the Year.
The Midwest's No. 1 city remains an ideal meeting destination because there is so much to experience and explore. McCormick Place is minutes from the iconic skyline of downtown Chicago, an art, outdoor and foodie paradise voted "Best Big City in the U.S." six years in a row.
For information on ASI Show, please contact Andy Cohen, senior vice president of events, media and marketing services, at [email protected]. For info on exhibiting at ASI Shows, contact Meghan DeFrancesco at [email protected]. Check asishow.com for the latest updates and schedules on all ASI shows and events.
About ASI Show
The ASI Show Family of Events features ASI Show, fASIlitate and ConneX, which foster business-building relationships among ASI distributor and supplier members. ASI Shows, the flagship series, are large-scale, in-person convention center trade shows held in Orlando, Fort Worth and Chicago. fASIlitate is a hosted-buyer event that brings together the industry's elite – top suppliers and million-dollar distributors – for three days of scheduled one-on-one meetings in select hotels across the country. ConneX is the largest hosted-buyer event in the promotional products industry. Visit asishow.com for more information on the full event portfolio.