ASI Media Honored With Three Prestigious National Awards
ASI earns top honors for its COVID-19 coverage of the historic pandemic's impact on promo industry
TREVOSE, PA – June 24, 2021 – ASI Media was honored with three prestigious national Jesse H. Neal Awards, including a win for Best COVID-19 Industry Coverage, along with eight more finalist nominations, the Advertising Specialty Institute® (ASI) announced today.
In addition to its pandemic coverage, ASI Media earned more top honors for Best Range of Work by a Single Author, for Theresa Hegel, executive editor of digital content; and Best Use of Social Media, for ASI's #PromoInTheWild social media campaign, for Melissa Newman, social media manager.
The Jesse H. Neal Awards are considered the Pulitzer Prize of B-to-B business media, honoring winning reporting on major industry issues and pressing business challenges while helping guide industry leaders to higher levels of effectiveness. The 2021 wins and nominations are the 18th Neals won by ASI over the years and ASI Media is the only industry media entity to ever win a Neal award. To date, ASI Media has won a total of 261 journalism awards. CJ Mittica is editor-in-chief of ASI Media.
"I'm extremely happy for the ASI Media team for being recognized with national awards for the outstanding work they did on behalf of the industry throughout the pandemic," said Michele Bell, vice president of editorial, education and special events. "Despite competing against pharmaceutical news providers when health care and ensuing economic shutdowns dominated media 24/7, ASI's team coverage came out on top. I'm beyond proud of everyone for their ongoing contributions and thrilled ASI was also recognized for individual reporting and for social media."
| | | | | |
| --- | --- | --- | --- | --- |
| Share: | | | | |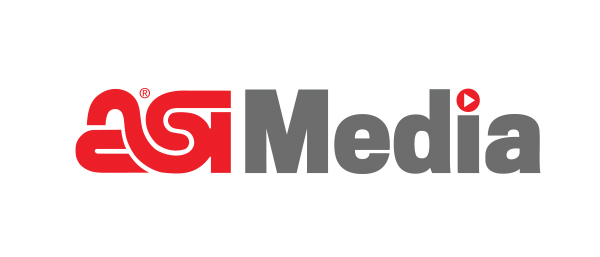 "I'm extremely happy for the ASI Media team for being recognized with national awards for the outstanding work they did on behalf of the industry throughout the pandemic," said ASI's Michele Bell

Below is more info on the honored entries in ASI's brand revenue category:
Winner, Best COVID-19 Industry Coverage: ASICentral.com Coronavirus Coverage, for ASI Media staff, including Mittica, Hegel, Christopher Ruvo, digital news director; Sara Lavenduski, executive editor, digital content; John Corrigan, senior writer; and Vin Driscoll, digital content director. Major reports included the impact of the coronavirus, sanitizer demand and a promotional product exclusive on PPE.
Winner, Best Range of Work by a Single Author, for Hegel, for the depth and breadth of her reporting in the last year, including a feature on the evolution of the promotional face mask, an investigation into the frustrations many promo firms faced during the initial rollout of PPP loans, a story on how the industry banded together in the early days of the pandemic and a Facebook Live video interview on pandemic-era branding.
Winner, Best Use of Social Media: #PromoInTheWild, for Newman. During the months-long multi-channel campaign, industry members posted photos and videos of any promo item they spotted "in the wild," earning widespread recognition for the industry's creativity.
Finalist, Best Single Issue: Counselor June 2020, for comprehensive reporting on the industry's extraordinary pivot to Personal Protective Equipment (PPE), when thousands of promo companies saved their businesses, rehired staff and helped save lives when massive shutdowns decimated the worldwide economy.
Finalist, Best Subject-Related Package: The Trust Issue, Counselor magazine, March 2020, for an examination of trust – arguably the most important quality of any brand image or personal reputation – including how to maintain and build it, and how to repair it when broken.
Finalist, Best Range of Work by a Single Author, for Lavenduski, for work that included "The Price of Success in the Promo Industry," on the nearly 24/7 response by sales reps to constant client demand; "Coping Mechanisms for a Long-Term Pandemic," a podcast with two Canadian mental health experts; and "Free Speech Comes With a Price," debunking the myth that employees of private companies can be exempt from consequences for publicly expressing their views.
Finalist, Best Range of Work by a Single Author, for Corrigan, for such work as "Protect Your Mental Health While on Social Media," in which industry pros shared tips for navigating Facebook, Twitter, etc.; "Those Were The Days", an analysis of the nostalgia trend in retail and promo; and the commentary "Get Creative When Treating Your Employees."  
Finalist, Best News Coverage: The Promotional Products Industry's Shift to PPE.
Finalist, Best COVID-19 Subject-Related Package: Returning to the Office, for Lavenduski, Corrigan and Kathleen Fitzgerald, user interface designer.
Finalist, Best Art Direction for a Single Article: Political Divide, for Hillary Glen, digital art director, for illustrating a story on what a Biden presidency or Trump second term would mean for the industry.
Finalist, Best Art Direction for a Single Article: A Gift Still Worth Giving, for Glen, for creating a sense of simple and positive calm by utilizing spacious arrangements of promo products and text that flow from one to the next.
The 67th annual Neal awards, one of the longest running premier awards programs honoring business-to-business (B-to-B) journalism. were announced during an online ceremony by the Software & Information Industry Association (SIIA), the only professional organization connecting more than 700 data, financial information, education technology, specialized content and publishing, and health technology companies. The contest attracted such B-to-B publications as Ad Age, Crain's New York Business and Pharma Manufacturing.
For more information on ASI Media, please contact Michele Bell at [email protected].
About ASI
The Advertising Specialty Institute (ASI®; asicentral.com) serves a network of 25,000 suppliers, distributors and decorators in the $20.7 billion promotional products industry. ASI's flagship product, the technology platform ESP®, manages the industry's entire supply and marketing chain. ASI also produces award-winning digital content, live events and educational programs that enable companies in 53 countries to be more efficient, productive and profitable. ASI's media and research operation provides the most authoritative business content in the industry, and the ASI Certification Program features 200+ live and online education courses for industry professionals. The company, family-owned and -operated since 1962, is proud to have been consistently ranked among the "Best Places to Work" in Philadelphia and Bucks County, PA.