Promo Industry, ASI And The Norman Cohn Family Raise $85,000 To Help Ukraine
ASI's fund drive is providing humanitarian aid to Ukrainians impacted by war
TREVOSE, PA – May 4, 2022 – The Advertising Specialty Institute® (ASI), the Norman Cohn family and generous members of the promotional products industry together raised $85,000 to help provide humanitarian aid to the millions of innocent Ukrainians devastated by a brutal, unprovoked Russian attack on their homeland.
ASI and the Cohn family, which has owned ASI since 1962, announced its Red Cross humanitarian fund drive shortly after the war began February 24, pledging to donate $1 for every $2 donation, up to a $20,000 contribution, if $40,000 were donated by other members of the promotional products industry.
"Once again, the promo community came together to meet and exceed 100% of our fundraising goal and help the most vulnerable among us," said Timothy M. Andrews, ASI president and chief executive officer. "I'm not surprised by our industry's generosity, but I am very, very grateful to everyone who donated, whether it was $10 or $10,000. I'm also heartened by the many promo companies who conducted fundraisers of their own. Amid the darkness, good prevails."
Money ASI raised goes directly to help Red Cross workers throughout Europe distribute food, water, clothing, bedding, hygiene sets, blankets, tents and even SIM cards across Ukraine and in countries taking in refugees, largely comprised of the elderly, women and children. The non-partisan Charity Navigator (charitynavigator.org), which rates charities, says 90.2% of Red Cross donations are earmarked for programs. The Red Cross itself reports that an average of 90 cents of every dollar it spends is invested in delivering care and comfort to those in need.
| | | | | |
| --- | --- | --- | --- | --- |
| Share: | | | | |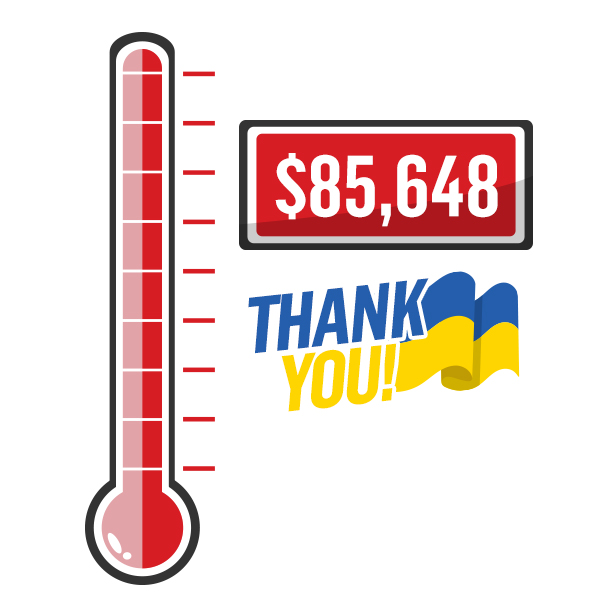 "Once again, the promo community came together to meet and exceed 100% of our fundraising goal and help the most vulnerable among us," said ASI's Tim Andrews

The United Nations estimates the war forced over 3.1 million Ukrainian citizens to flee to bordering countries, the fastest and largest displacement of people in Europe since World War II, while destroying entire towns, along with homes, schools, hospitals and utilities.
Notable promo company donors to the ASI Red Cross fund drive included Bella+Canvas (asi/39590), Overture Promotions (asi/288473), Terry Town (asi/90913), BDA (asi/137616), Nexbelt (asi/73884), AAA Innovations (asi/30023), Starline USA (asi/89320) and Impact Solutions.
About ASI
The Advertising Specialty Institute (ASI®; asicentral.com) serves a network of 25,000 suppliers, distributors and decorators in the $23.2 billion promotional products industry. ASI's flagship product, the technology platform ESP®, manages the industry's entire supply and marketing chain. ASI also produces award-winning digital content, live events and educational programs that enable companies in 53 countries to be more efficient, productive and profitable. ASI's media and research operation provides the most authoritative business content in the industry, and the ASI Certification Program features 200+ live and online education courses for industry professionals. The company, family-owned and -operated since 1962, is proud to have been consistently ranked among the "Best Places to Work" in Philadelphia and Bucks County, PA.