ASI Kicks Off 2023 Industry-Leading Summer Intern Program For Member Companies
ASI's annual program has trained 1,609 interns since 2016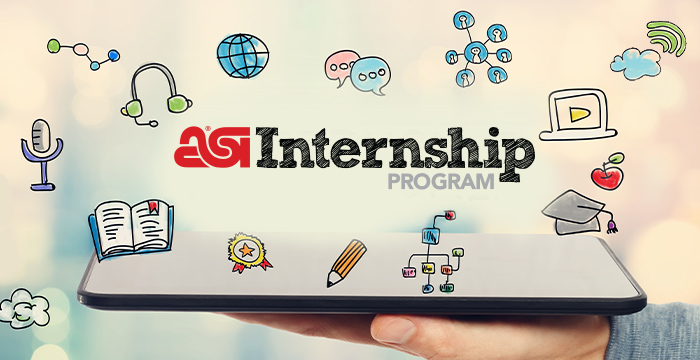 "The best way to ensure our industry remains vibrant and relevant is to introduce the next generation to the creativity and power of promo products," said ASI CEO Tim Andrews
TREVOSE, PA – April 5, 2023
The Advertising Specialty Institute® (ASI) today announced its annual summer internship program is now open to any of its member companies in the promotional products industry. The free program provides benefits for members as well as students. Interns working for participating suppliers and distributors receive free online training, access to ASI's ESP® and a chance to win a $1,000 scholarship.
The 2023 ASI Summer Internship Program, now in its 8th successful year, is free to ASI members who hire one or more interns to work at their company for the summer. Intern start dates range from mid-May to mid-June. Since starting its industry intern program in 2016, ASI has helped train and mentor 1,609 interns at 972 member companies.
"The best way to ensure our industry remains vibrant and relevant is to introduce the next generation to the creativity and power of promo products," said Timothy M. Andrews, president and chief executive officer of ASI, the leading technology, marketing and information provider in the $25.8 billion promotional products industry. Andrews got his first big break during a summer internship at Dow Jones. "Any size company can benefit from learning what these new buyers want and how to reach them. Interns are also more likely to share their newfound enthusiasm for branded products with future managers and marketers after experiencing our industry firsthand."
Companies can sign up interns whether they work at home, in the office or at factories. Member companies that have already hired an intern can still leverage the resources ASI's free program offers by signing up at ASI's internship website, internprogramasi.com. ASI also assists members in finding interns in addition to training.
"We make it as easy as possible for companies to participate and provide guidance every step of the way, along with valuable training to help interns quickly get up to speed on the intricacies of the promo industry," said ASI Marketing Manager Jenna Davidowicz, who manages the intern program. Further, Davidowicz helps the interns bond, interact and learn together remotely through the ASI Intern Program Instagram (@asi_internshipprogram) and numerous digital webinars.
Kayla Huglen worked as an intern in social media and branding last summer with ASI distributor Liquid Screen Design (asi/254663), where she recently accepted a full-time position. "Transitioning into a full-time career from an internship position is the ideal scenario for anyone getting ready for the postgraduate world," Huglen said. "I'm excited that I get to extend my time with Liquid Screen Design and continue working for such an innovative company!"
Last summer, 279 interns worked at 15 supplier and 160 distributor companies around the U.S. and Canada, with 80% of interns surveyed rating their overall experience as excellent or very good.
ASI supplies participating interns (#PromoInternASI) with:
Free ESP access (distributor interns)/ESP Updates (supplier interns) for the summer (license expires October 1)
Education webinar series and industry overview
Intern portal with program resources and job aids
Internship completion certificate
Invitation to ASI's Chicago trade show July 25-27
Plus, ASI will award a deserving intern who takes part in the program a $1,000 scholarship. To date, ASI has awarded $12,000 in scholarships to participating interns.
Visit internprogramasi.com to get more information or to register an intern. For more information, please contact Jenna Davidowicz at [email protected].
About ASI
The Advertising Specialty Institute (ASI®; asicentral.com) serves a network of 25,000 suppliers, distributors and decorators in the $25.8 billion promotional products industry. ASI's flagship products, the technology platforms ESP® and ESP+, manage the industry's entire supply and marketing chain. ASI also produces award-winning digital content, live events and educational programs that enable companies in 53 countries to be more efficient, productive and profitable. ASI's media and research operation provides the most authoritative business content in the industry, and the ASI Certification Program features 200+ live and online education courses for industry professionals. The company, family-owned since 1962, is proud to have been consistently ranked among the "Best Places to Work" in Philadelphia and Bucks County, PA.