ASI Recruiting Member Companies For Industry's 2022 Summer Intern Program
ASI provides interns with free online training, access to ESP® and a chance for a scholarship
TREVOSE, PA – April 14, 2022 – The Advertising Specialty Institute® (ASI) today announced its seventh annual summer internship program is now open to any member company in the promotional products industry. The program provides interns working for participating suppliers and distributors with free online training, access to ESP® and a chance to win a $1,000 scholarship.
The 2022 ASI Summer Internship Program is free to ASI members who hire one or more interns to work at their company for the summer. Intern start dates range from mid-May to mid-June. Click here for more information or to register an intern.
"Over a thousand interns have participated in ASI's intern program over the years, eager to learn critical skills like teamwork, networking and the importance of innovation," said Timothy M. Andrews, president and chief executive officer of ASI. Andrews got his first big break during a summer internship at Dow Jones. "These future entrepreneurs will one day create new jobs across numerous industries and getting them excited about the value of promo products during their internship will pay dividends for years to come."
| | | | | |
| --- | --- | --- | --- | --- |
| Share: | | | | |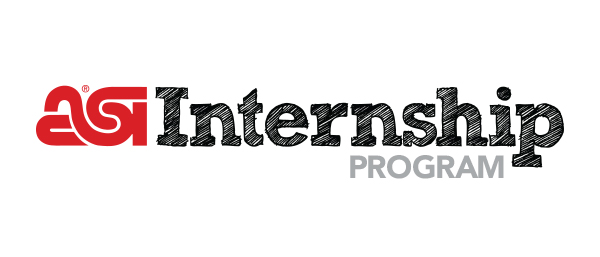 "Future entrepreneurs will one day create new jobs across numerous industries and getting them excited about the value of promo products during their internship will pay dividends for years to come," said ASI CEO Tim Andrews

Companies can sign up interns whether they work at home, in the office or at factories. Member companies that have already hired an intern can visit ASI's internship website at internprogramasi.com and take advantage of ASI's free program.
Hiring an intern helps companies gain brand advocates, get fresh ideas, enjoy an extra set of hands and create a talent pipeline for future hiring. It also helps the industry teach a new generation about promotional products. A participating manager said, "Our interns provided fresh ideas and helped us with our social media accounts. They also helped a great deal in building and updating our client online stores. Overall, they provided much-needed assistance in the workload."
Last summer, 230 interns worked at 18 supplier and 130 distributor companies, with 90% agreeing that the training they received from ASI was helpful and 86% agreeing ASI's support was effective. One intern told ASI, "The easily accessible way to interact with other interns was great. I was very shy at first, but as time went on and I was able to connect more with people my age also going through the internship, it made me feel like I was not alone."
Since ASI started its program in 2016 to attract more young professionals to the industry and get them excited about the power of promotional products, over 1,300 interns have participated at 797 member companies, with 93% of managers telling ASI they'd recommend the program to others.
ASI supplies participating interns (#PromoInternASI) with:
Free ESP access (distributor interns)/ESP Updates (supplier interns) for the summer (license will expire October 1)
A webinar education series and industry overview
An intern portal with program resources and job aids
An internship completion certificate
An invitation to the ASI Chicago Show July 19-21
Further, ASI Marketing Manager Jenna Davidowicz, who is managing the industry intern program for the first time this year, will help the interns bond, interact and learn together remotely through the ASI Intern Program Instagram page and numerous digital webinars.
Plus, a deserving intern who takes part in the program will be awarded a $1,000 scholarship from ASI.
To date, ASI has awarded $11,000 in scholarships to participating interns.
Visit internprogramasi.com to get more information or to register an intern. ASI also provides tools on the intern website to help members find interns. For more information, please contact Jenna Davidowicz at [email protected].
About ASI
The Advertising Specialty Institute (ASI®; asicentral.com) serves a network of 25,000 suppliers, distributors and decorators in the $23.2 billion promotional products industry. ASI's flagship product, the technology platform ESP®, manages the industry's entire supply and marketing chain. ASI also produces award-winning digital content, live events and educational programs that enable companies in 53 countries to be more efficient, productive and profitable. ASI's media and research operation provides the most authoritative business content in the industry, and the ASI Certification Program features 200+ live and online education courses for industry professionals. The company, family-owned and -operated since 1962, is proud to have been consistently ranked among the "Best Places to Work" in Philadelphia and Bucks County, PA.