Top 40 Distributor Overture Promotions Selects ASI As Its Preferred Technology Vendor
Overture's sales team will exclusively use ASI's ESP platform for promo product searches
TREVOSE, PA – April 21, 2021 – The Advertising Specialty Institute® (ASI) the largest membership organization in the North American promotional products industry, today announced Top 40 distributor Overture Promotions has selected ASI's ESP® as its preferred technology platform for product sourcing.
Overture Promotions' in-house sales team, which conducts business around the globe, will utilize ASI's robust technology platform for both domestic and international product sourcing. ESP's preferred vendor list capabilities will help Waukegan, IL-based Overture (asi/288473) identify suppliers who pass the company's vetting process and meet its quality, social and environmental standards.
Overture will also utilize ASI's SmartLink™ application programming interface (API), which is integrated into its own company store platform to ensure access to the most accurate product data with the most up-to-date and complete product and supplier information in the promo industry.
"Once the Overture sales force saw a demo of the upgrades over the past couple years, they were unanimous in choosing to go back to ESP," said Overture CEO Jo Gilley, a member of Counselor's Power 50 list of the promo industry's most influential people.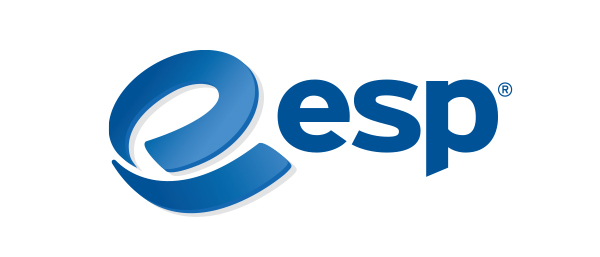 "Once the Overture sales force saw a demo of the upgrades over the past couple years, they were unanimous in choosing to go back to ESP," said Overture CEO Jo Gilley

ASI's ESP platform also provides unparalleled data, including real-time updates and on-demand inventory levels, all within a user-friendly platform. These key features will assist Overture in delivering on its promise of exceptional customer service and in meeting marketing program deadlines.
"We're excited to work with Overture, an industry leader with aggressive growth plans and a unique go-to-market strategy," said Bob DeFord, ASI's senior vice president of distributor sales and marketing. "ASI's continued investment in our technology platform and data quality means we're positioned to advance Overture's focus on technology that streamlines business processes and improves the end-buyer experience."
Overture was ranked 26th on Counselor's most recent list of the 40 largest distributors by revenue in the promo products industry, with reported sales of $81.3 million in 2019, up more than 34% from the previous year. Overture increased total revenue to $127 million in 2020, Gilley recently told ASI Media. The company was also named to the Women Presidents' Organization's 50 Fastest-Growing Women-Owned/Led Companies list for 2020.
To learn more, please contact Joan Miracle, ASI's executive director of corporate accounts, at [email protected].
About ASI
The Advertising Specialty Institute (ASI®; asicentral.com) serves a network of 25,000 suppliers, distributors and decorators in the $20.7 billion promotional products industry. ASI's flagship product, the technology platform ESP®, manages the industry's entire supply and marketing chain. ASI also produces award-winning digital content, live events and educational programs that enable companies in 53 countries to be more efficient, productive and profitable. ASI's media and research operation provides the most authoritative business content in the industry, and the ASI Certification Program features 200+ live and online education courses for industry professionals. The company, family-owned and -operated since 1962, is proud to have been consistently ranked among the "Best Places to Work" in Philadelphia and Bucks County, PA.
About Overture Promotions
Overture is an award-winning, Top 40 distributor of promotional products. Overture's hallmark is its end-to-end in-house services, including domestic and international sourcing of promotional products, graphic design, web development, on-site screen printing and embroidery, 170,000 square feet of office and warehouse space, kit assembly, packing, and domestic and international shipping. The company designs, builds and hosts customized webstores – which give its customers an easy-to-use platform for ordering branded merchandise – with marketing support and detailed reporting. It is a founding member of the Brand Unbound global network, a global collective of best-in-market promotional product agencies with proven track records in meeting the needs of enterprise-level organizations. For more information please visit https://www.overturepromotions.com/.