Top 40 Distributor ASB Honors ASI With Top Service Provider Award
ASI's ESP platform, tools, events and education added up to superior value for ASB
TREVOSE, PA – April 8, 2021 – The Advertising Specialty Institute® (ASI) today announced that Top 40 distributor American Solutions for Business (ASB) has honored ASI with its Top Service Provider Award.
The award was based on votes from ASB (asi/120075) sales associates.
"ASI's technology, paired with its additional tools, events and education resources, is incredibly valuable in taking ASB to the next level," said Dana Zezzo, ASB's vice president of marketing, vendor relations and events. "Congratulations to the ASI team!"
With reported 2019 North American promotional products revenue of $202 million, ASB ranked 11th on Counselor's latest list of the largest distributors in the industry.
"It's a great honor to receive the very first top service provider award given out by American Solutions for Business and to be recognized as its most valued partner in the promotional products industry," said Bob DeFord, ASI's senior vice president of distributor sales and marketing. "ASI values the ASB relationship immensely, from the corporate team to its sales associates around the country."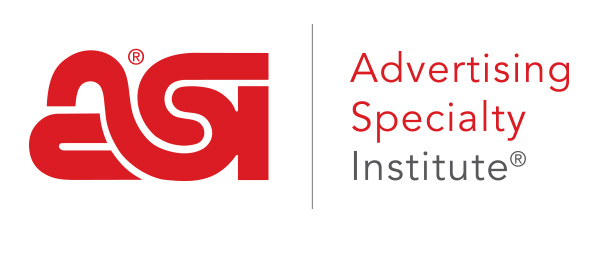 "It's a great honor to receive the very first top service provider award given out by ASB and to be recognized as their most valued partner in the promo industry," said ASI's Bob DeFord

Michael D'Ottaviano, ASI's executive director of corporate accounts, and Melissa Hall, senior account manager of corporate accounts, are the dedicated account representatives for ASB.
According to its corporate website, ASB was founded in 1981 in Glenwood, Minnesota, and has evolved into a leading distributor, providing customers with print, promotional products, marketing collateral, fulfillment and more.
To learn more, please contact Michael D'Ottaviano at [email protected].
About ASI
The Advertising Specialty Institute (ASI®; asicentral.com) serves a network of 25,000 suppliers, distributors and decorators in the $20.7 billion promotional products industry. ASI's flagship product, the technology platform ESP®, manages the industry's entire supply and marketing chain. ASI also produces award-winning digital content, live events and educational programs that enable companies in 53 countries to be more efficient, productive and profitable. ASI's media and research operation provides the most authoritative business content in the industry, and the ASI Certification Program features 200+ live and online education courses for industry professionals. The company, family-owned and -operated since 1962, is proud to have been consistently ranked among the "Best Places to Work" in Philadelphia and Bucks County, PA.