ASI Enters Global Relationship With PSI of Europe and Sourcing City of UK
PromoAlliance helps ASI members pursuing European opportunities
TREVOSE, PA – April 30, 2021 – The Advertising Specialty Institute® (ASI), Sourcing City and PSI today announced a joint renewal of PromoAlliance, an international alliance that helps their respective members understand and participate in the promo industry in North America, the U.K. and across Europe.
Under the new agreement, ASI, the largest media, marketing and education organization serving the $20.7 billion North American promotional products industry; Sourcing City, which serves the U.K. promotional industry; and PSI, which annually hosts the industry's leading European trade show, will coordinate their activities on behalf of the larger international community.
The alliance, which originally launched nearly a decade ago, is being reimagined and reenergized as all three organizations recognize the increasing importance of global trade and cross-border transactions in the post-COVID world.
PromoAlliance will continue to introduce best practices, promote referrals, develop emerging market concepts and foster education and trade shows. All PromoAlliance members are committed to the efficient and effective distribution model of suppliers providing products and services to distributors, and distributors serving as the sales channel to buyers of promotional products.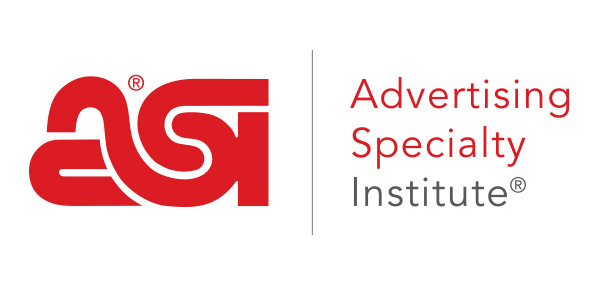 "Viewing supply markets and sourcing from a worldwide perspective and working together is critical to the success of everyone in our industry, now more than ever," said ASI CEO Tim Andrews

One of the key benefits of PromoAlliance is the ability for any member of one of the three regional giants – ASI, PSI and Sourcing City – to be recognized as a qualified promotional products professional and able to seamlessly participate in any activities hosted by all three organizations.
"Our international alliance sees long-term value in renewing our efforts, especially as the global economy starts to recover from the long-range effects of COVID," said Timothy M. Andrews, president and chief executive officer of ASI. "Viewing supply markets, sourcing from a worldwide perspective and working together is critical to the success of everyone in our industry, now more than ever."
"With three major players joining forces, all of our customers benefit from continued opportunities, including help finding new suppliers and distributors in the U.S., Europe and other parts of the world," said David Long, owner/CEO of Sourcing City.
"This trans-Atlantic partnership offers major benefits to PSI members within our business network, including new market perspectives and sources of information, ideas and inspiration," said PSI's outgoing director Michael Freter.
About ASI
The Advertising Specialty Institute (ASI®; asicentral.com) serves a network of 25,000 suppliers, distributors and decorators in the $20.7 billion promotional products industry. ASI's flagship product, the technology platform ESP®, manages the industry's entire supply and marketing chain. ASI also produces award-winning digital content, live events and educational programs that enable companies in 53 countries to be more efficient, productive and profitable. ASI's media and research operation provides the most authoritative business content in the industry, and the ASI Certification Program features 200+ live and online education courses for industry professionals. The company, family-owned and -operated since 1962, is proud to have been consistently ranked among the "Best Places to Work" in Philadelphia and Bucks County, PA.
About Sourcing City
Sourcing City is the market leader in the provision of specialist online digital sourcing services, ERP business management systems and networking trade exhibitions and events to the promotional merchandise industry. Founded in November 2002, Sourcing City has continually created and launched unique online and mobile services and trade events which had never been seen before in the U.K. promotional merchandise industry. The company now has a portfolio of market-leading and established brands to support distributors and to promote supplier products.
About PSI
The international network of the promotional products industry has approximately 7,000 members. PSI offers extensive sales openings to manufacturers and suitable supplier sources to distributors. The PSI Trade Show in Düsseldorf each January overall attracts upwards of 20,000 international visitors. PSI also provides sourcing service solutions to its members. The Product Finder 2.0 has a database of approximately 100,000 articles, including all suitable supplier information. PSI's newest service is the PSI Webshop provided to all distributors. It is linked to the Product Finder's database and offers a wide range of articles that are constantly updated by PSI. With newsletters, member-restricted website content and a member journal, PSI offers members a broad range of information while constantly improving the promotional products industry in Europe.