ASI's Free, Online Resource Center For Members Revamped And Updated With Fresh Content
One-stop webpage provides info, education, marketing tools and more, exclusively for ASI members navigating economic crisis and recovery
TREVOSE, PA – January 15, 2021 – The Advertising Specialty Institute® (ASI) today announced it has updated and expanded ASIhelp.com, a comprehensive list of free online resources dedicated to helping ASI members survive an economic crisis and thrive in 2021 and beyond.
ASI also announced a major redesign of its website, asicentral.com. The website features enhanced navigation and a more engaging user experience for suppliers and distributors in the promotional products industry who rely on ASI for breaking industry news and in-depth analysis of issues that matter the most, along with exclusive member benefits, sales and marketing tools, education and networking through virtual shows and events.
"As the stats prove, a record number of industry members turned to ASI's online resources in the last year for engaging and informative content, along with the buying and selling tools they need to succeed in today's challenging business environment," said Timothy M. Andrews, ASI president and chief executive officer. "We're committed to remaining the industry's thought leader, making it as easy as possible to access useful, practical, downloadable content, including online podcasts, webinars, videos and social media."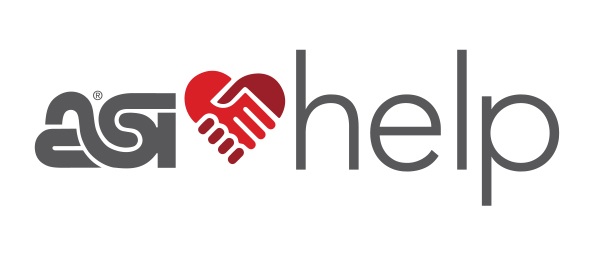 "A record number of industry members turned to ASI's online resources in the last year for engaging and informative content, along with the buying and selling tools they need to succeed," said ASI CEO Tim Andrews

The latest updates to ASIhelp.com include:
The most recent ASI University classes and sessions featuring industry experts and sales and marketing pros featured at ASI's signature events, including the Power Summit and, soon, the February 3-4 ASI Show Digital Expo.
Social media graphics with stats proving the power of promo, based on the latest data from ASI's annual Global Ad Impressions Study. Graphics are sized and ready for Facebook, Instagram and Twitter. Refreshed monthly.
Printable mental health tip sheets to help members beat Zoom fatigue, stay motivated, handle anxiety and stay sane on social media.
ESP Picks emails to help members find the best products to recommend to clients. Refreshed monthly.
News section featuring content from ASI's national award-winning editorial team, including kitting ideas, guidance on how to fire a client, a look at clothing after COVID, updates on the latest tech tools and tips for vinyl printing.
State of the Industry section on expanding supply chains, diversifying services, telecommuting and technology for the future, along with info on the hottest products. Refreshed bi-weekly.
Intern Hiring Tools, featuring videos, guides, templates and timelines with guidance on every step of hiring an intern to benefit any sized business.
ASIhelp.com is password protected. ASI members can log on using their single-sign-on ESP password, the same username and password they use across all ASI platforms.
ASI's online industry resources include the very latest editorial content. In fact, December 2020 was ASI Media's best December on record and overall 2020 traffic for news content was up 13% over 2019, proving that industry members are turning to ASI more than ever before. Content continually posted to ASICentral.com/news generated a record number of total pageviews last year.
The most-read ASI news story of 2020 was "Creative 'Thank You' Gifts for Frontline Workers."
Other popular content included stories headlined "Amazon Launches Custom T-Shirt Service," "7 Ways to Boost Your Promo Business in Q1," "New Study Shows Effectiveness of Neck Gaiters," "Aid Package Has $284 Billion in New PPP Loans" and "Promo Apparel Trends for 2021."
Further, the most popular podcast listens for December, the latest available, were for top tracks like "Social Media Trends for 2021," from the Social Angle team of Vin Driscoll (@asicentral) and Melissa Newman (@Melissa_ASI); "The New Rules for Dressing for Work," from Promo Insiders; and "Social Media's Impact on Journalism," also from the Social Angle.
About ASI
The Advertising Specialty Institute (ASI®; asicentral.com) serves a network of 25,000 suppliers, distributors and decorators in the $25.8 billion promotional products industry. ASI's flagship product, the technology platform ESP®, manages the industry's entire supply and marketing chain. ASI also produces award-winning digital content, live events and educational programs that enable companies in 53 countries to be more efficient, productive and profitable. ASI's media and research operation provides the most authoritative business content in the industry, and the ASI Certification Program features 200+ live and online education courses for industry professionals. The company, family-owned and -operated since 1962, is proud to have been consistently ranked among the "Best Places to Work" in Philadelphia and Bucks County, PA.