ASI Reveals Top Salespeople, Customer Service Rep And Supplier Of The Year On January 21
Register now to watch the celebration of the industry's best
TREVOSE, PA – January 8, 2021 – Members of the promotional products industry can now register to watch the big reveal on January 21 of the year's top sales and customer service reps, along with the prestigious Supplier of the Year, the Advertising Specialty Institute® (ASI) announced today.
Free registration is open for the virtual 2021 Counselor Distributor Choice Awards (CDCA) taking place Thursday, January 21, at 4 p.m. E.T.
Valued ASI distributors of all sizes voted to honor the best suppliers across 52 categories, including two new categories for face coverings and other PPE.
In addition, ASI will also name the Distributor Salesperson of the Year, Supplier Salesperson of the Year and Supplier Customer Service Rep of the Year. ASI President and Chief Executive Officer Timothy M. Andrews will announce the CDCA's biggest award, the Supplier of the Year.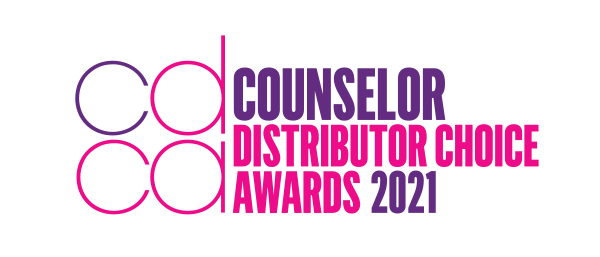 "What we're really honoring with these awards is quality, trust, service and success," said ASI CEO Tim Andrews

"I love the Distributor Choice Awards because they give industry distributors the chance to applaud the suppliers who are the very best product providers in the industry," said Andrews. "What we're really honoring with these awards is quality, trust, service and success, all of which were critically important during the most challenging year in the industry's long history. Register today to join in the celebration."
During the virtual event, ASI will share highlights from each individual winner's accomplishments in 2020, followed by short acceptance speeches each winner recorded themselves.
To qualify as finalists in 52 product categories, suppliers must have had at least a 4-star rating in ESP, at least 15 distributors rating them in ESP and be among the top click-getters in the product category. Suppliers could be selected in up to eight of their top product categories, as determined by their share of ESP category clicks.
Once finalists were chosen, they were voted on by ASI distributors of all sizes and specialties – who cast nearly 34,000 votes.
For questions on the Counselor® Distributor Choice Awards, please contact Michele Bell, ASI vice president of editorial, education and special events, at [email protected].
About ASI
The Advertising Specialty Institute (ASI®; asicentral.com) serves a network of 25,000 suppliers, distributors and decorators in the $25.8 billion promotional products industry. ASI's flagship product, the technology platform ESP®, manages the industry's entire supply and marketing chain. ASI also produces award-winning digital content, live events and educational programs that enable companies in 53 countries to be more efficient, productive and profitable. ASI's media and research operation provides the most authoritative business content in the industry, and the ASI Certification Program features 200+ live and online education courses for industry professionals. The company, family-owned and -operated since 1962, is proud to have been consistently ranked among the "Best Places to Work" in Philadelphia and Bucks County, PA.