How to Increase Diversity With Proven Strategies From the World's Biggest Companies
In this special report, taken from ASI Media's recent "5 Ideas to Improve Promo" feature package, we take a look at how some of most well-known brands on the planet are leaning into diversity within their ranks and what this industry can learn from them.
Ben Zhang, president and CEO of Top 40 supplier Greater Pacific Industries (asi/58135), founded his company 27 years ago. Originally from China, Zhang says promo, like many American business sectors, is white-dominated – particularly its upper echelons.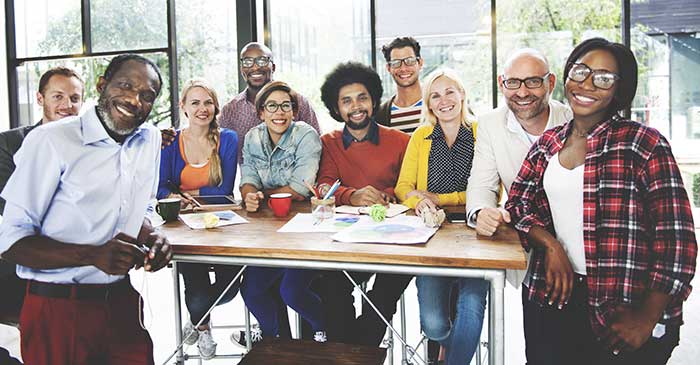 "Most Fortune 500 companies' marketing managers and directors are white," says Zhang, who has founded several businesses and holds degrees from the University of Washington, Cornell and Harvard. "They're in charge of the budgets, and business is relational. They want to do business with people they know best."
This is the self-perpetuating cycle with diversity – from ethnicity to gender to sexuality and beyond – that proponents are looking to break. "Social forces today are rippling through organizations, and it's an unhealthy balance to keep the status quo to not include women or people of more diverse backgrounds from the C-suite – even in a small organization," says Amy Wolf, founder and CEO of Evo3 Marketing (asi/190628).
Diversity in the workplace can take many forms, and all kinds of industries now see the benefits of bringing a wide range of voices to the table to lead, innovate and push for change. It allows for a variety of ideas and perspectives to be shared, and more opportunity for people to have input. That motivates and engages employees, which in turn reduces turnover and increases productivity, leading to better decision-making. Diversity also enhances the reputation of the company and the industry it's a part of since leadership and staff are ostensibly more tolerant and accepting of the different communities and viewpoints represented.
Leaders from many corners of the promo industry share this view, while also expressing frustration with promo's lack of diversity on several fronts. Kevin McCracken, director of business development and co-founder at San Francisco-based Social Imprints (asi/164607), would like to see more conversations around inclusivity taking place in educational breakout sessions at the industry shows. "There should be a diversity track," says McCracken, whose company opened in 2009 with a mission of providing high-paying jobs to at-risk adults in need of a second chance. "It's not anyone's fault, but promo has been a pretty white industry. We could actually use a shot in the arm with new ideas."
So how can promo incorporate some fresh ideas that have made a real difference with diversity? By examining the successes of high-profile companies in other industries who have made impactful, measurable strides. We take a look at what a few major organizations have achieved with successful diversity strategies that promo companies of any size can emulate.
Head to ASI Central to read the full article.