The Significance of Hispanic Heritage Month
According to the U.S. Census Bureau, there are more than 60 million Hispanics in the U.S. But their profound influence on American culture is much more than just a number.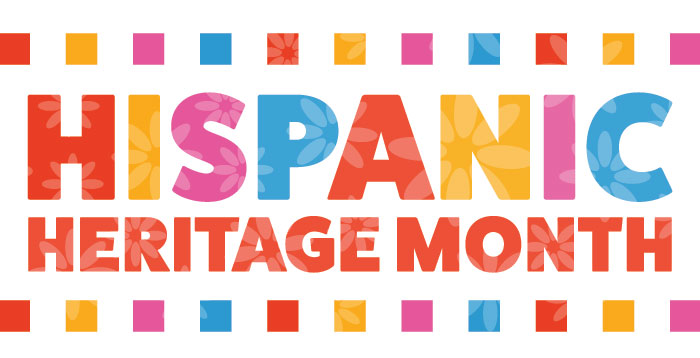 From now through October 15, the United States celebrates Hispanic Heritage Month. First established by President Lyndon B. Johnson in 1968 as Hispanic Heritage Week, this annual observance was expanded to a month by President Ronald Reagan 20 years later.
It's a time set aside to recognize the many contributions that Hispanics (those with origins in Spanish-speaking countries around the world) and Latinos—people who immigrated from or have ancestry originating in Mexico, the Caribbean and Central and South America—have made in business, government, art, music, fashion, literature and more. Even Google has gotten in on the action with daily Google Doodles honoring Hispanic heritage and community entrepreneurship resources.
Numerous figures have made great strides in bringing their unique perspectives, cultures and sound to the American mainstream. Once such is Selena Quintanilla-Pérez, the Mexican-American singer from the 1980s and 1990s who, before her untimely death at just 23 years old, was crucial in bringing Tejano music (a Tex-Mex fusion that was traditionally male-dominated) to millions of people around the world. Last year, 25 years after her death, she was named third on Billboard's greatest Latin artists of all time.
Next month, during the virtual ASI Power Summit, entrepreneur Richard Montañez will deliver a keynote address on his 40-year professional journey, during which he moved up the company ranks from janitorial services at Frito-Lay to Vice President of Multicultural Sales & Marketing at PepsiCo North America, and played a major role in product development along the way.
In honor of the observance, we asked members of the ASI team what the celebration means to them.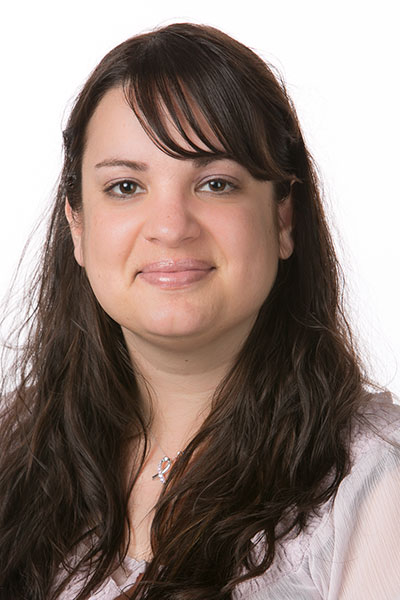 Nancy Carmona
Chief Financial Officer
(15 years with ASI)
My father was born and raised in Colombia. I saw firsthand how he had to fight to be taken seriously here. Although he was college-educated when he came to this country, he had to start over and work long hours in a factory. He used that money to go to school to study English, and he stayed focused and determined and never let any negativity influence his outcome. Now, 45 years later, he's retired from a successful career as a computer engineer. To me, Hispanic Heritage Month means celebrating not only my family and culture, but also the hard work and achievements of Hispanic and Latino people around the world.
According to the U.S. Census Bureau, the Hispanic population makes up almost 19% of the total U.S. population. Because of this, there's a tremendous amount of influence in our society and culture. It varies based on where you live, but it reaches across the country. When students pick a second language to study in school, Spanish is the most popular. When people are choosing where to go out to eat, tacos or nachos are on top of many peoples' lists. Recently, I have seen a huge amount of influence in music. There are so many collaborations between Latin and American artists that have become very mainstream, making reggaeton and other Latin music popular.
I love Christmas dinner with the whole family, eating buñuelos (cheese fritters), lechón (pork) and empanadas, and dancing, laughing and lighting fireworks. Also, from a young age, my father would always watch the World Cup with me. I don't even think I realized soccer wasn't as popular in the United States until I was in high school!
Pablo Pizzichini
Senior Account Executive, Distributor Services
(20 years with ASI)
I was born in Argentina and came to the U.S. 33 years ago. My mother was born and raised in Italy before coming to Argentina while my father was born in Argentina, though both of his parents (my paternal grandparents) were born and raised in Italy as well. My mixed background is actually quite typical, not just in Argentina but throughout the population of all Latin American countries – from Argentina all the way to Mexico.
Perhaps this is the reason why I don't consider myself a "typical Hispanic" along with many people born and raised in the Americas with European ancestry—only the language and some adopted customs from living in Argentina for 17 years make me a Hispanic or Latino. I always say that language is the only conduit that allows us to share our culture, and to understand other cultures, regardless of where you are from and where you live.
Hispanic Heritage Month is a commemoration and celebration of the many important contributions of Hispanics and Latino Americans in the U.S. Since we are such a diverse population in this "melting pot" and the U.S. Hispanic population reached 60.6 million in 2019, we should share the richness of Hispanic culture and why we deserve a seat at the table when it comes to making important decisions at every level: socially, politically and economically. Hispanic Americans are the nation's second-fastest-growing racial or ethnic group after Asian Americans, a very young population with a tremendously high buying power. Attention, marketers!
I wish Americans from every ethnic, racial and cultural background knew how diverse and vastly different each Hispanic and Latino group is—some are very influenced by their European backgrounds, others by race or color or a mix of them (Mulatos). The richness of Hispanic cultural influence is in everything we now consider part of our culture here in the U.S., like cuisine, condiments, beverages, language, music, fashion, style—it's all embedded and totally adopted by the U.S. Hispanics have a solid work ethic culture with a powerful drive to be successful and the ability to share their knowledge and successes.
Cultural tradition is a collection of all personal experiences that makes us unique and, at the same time, part of a specific cultural group. Some of my favorite traditions always include family—immediate and extended—and especially the children. Family is truly what makes us stronger. In every celebration or situation, we rely on our family members to deal with and manage adversity and celebrate our accomplishments. A good example are the holiday celebrations in which the tables are large and everybody in the family gets together. On Christmas, we eat seven fishes and many vegetarian dishes before midnight, which is a very typical Italian tradition. Then we toast with champagne at midnight and eat beef and pork Argentinian Parrillada style and celebrate late into the morning hours with the entire family.
Music and dancing are also a great example of how cultural traditions are celebrated; therefore, you will always hear lots of music and loud groups of multigenerational family members laughing, which reinforces the value and strength of a united family.
Just a few Hispanics of note:
Supreme Court Justice Sonia Sotomayor, Puerto Rico
Journalist Jorge Ramos, Mexico
Univision TV Host Mario Kreutzberger (stage name: Don Francisco), Chile
Senator Ted Cruz, Cuba
Senator Marco Rubio, Cuba
Former Housing and Urban Development Secretary Julian Castro, Mexico
Chef Jose Andres, Spain
Singer Gloria Estefan, Cuba
Singer Jennifer Lopez, Puerto Rico
Singer Shakira, Colombia
Actress Eva Longoria, Mexico
Actor and Comedian Eugenio Derbez, Mexico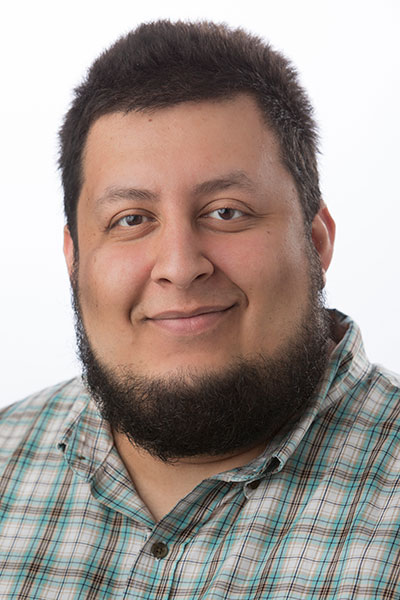 Habib Schonewolff
HRIS Analyst, Team Lead
(3 years with ASI)
Hispanic Heritage Month is a time to be more thoughtful of my background and reconnect with my Hispanic side, like listening to music, speaking Spanish more and finding new Spanish restaurants to try.
Food, boxing and baseball are in my opinion the most notable Hispanic contributions to American culture. I believe they're notable because history will always have a record of them in one way or another. It would be nice if this type of information was common knowledge, but typically it's only the "fans" that know how Hispanics have been influential.
Although my Colombian family didn't really do a lot of traditional things, a big part of that culture is a sense of having fun and being laid back no matter what hardships you're going through. When I was growing up, no matter the circumstances, if things got too dreary, someone would always be aware enough to lighten the mood. It didn't matter where we were, even if it was a funeral. At some point we're all going to be laughing at the guest of honor.