Monitoring Mental Health During a Long-Term Pandemic
It's no secret that long-term lockdowns and continued uncertainty about the pandemic has severely impacted our collective mental health.
A CDC survey of U.S. adults from December 2020 found that 42% of respondents had experienced symptoms of depression and anxiety since March, an average increase of 200% from 2019. The CDC also found that drug overdose deaths in the U.S. numbered about 52,000 between August 2019 and August 2020, what could be the highest on record, experts say.
Health professionals now also warn of "COVID Anxiety Syndrome" — the residual effects of a long-term pandemic that include unwillingness to leave the home, persistent overwhelming health fears and an obsession with cleaning.
It's important to note that if you or a loved one is experiencing serious mental health symptoms, don't hesitate to contact a health professional immediately. Monitoring symptoms means daily checking in on our mental health and that of those around us, including family, friends and co-workers. If you're not feeling your best, heed these expert suggestions.
1) Get a good night's sleep. In a recent podcast with ASI Media's Sara Lavenduski, Martha Munroe, a mental wellness expert and coach, discussed daily habits that can improve overall health and wellness. Improved sleep, she said, helps with improved cognitive function and better decision-making throughout the day. Implement a bedtime ritual to start winding down, turn off all screens 30 minutes beforehand and avoid coffee and alcohol in the hours leading up to bedtime.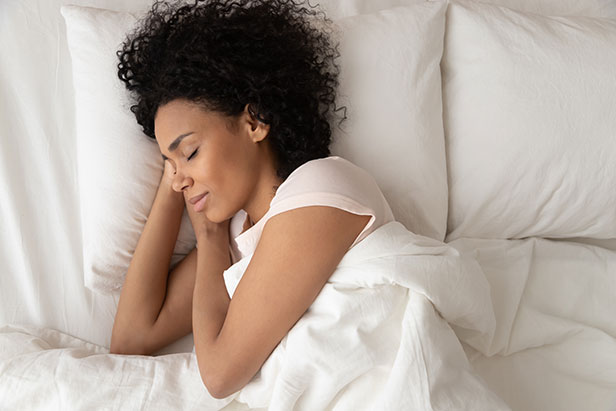 Catching more shuteye decreases stress and increases cognitive function during the day.
2) Make healthy food choices. Instead of that chocolate bar, treat yourself to a berry parfait with low-fat yogurt, or grill chicken instead of frying it. And continue to stay hydrated throughout the day, which improves physical functioning and also staves off hunger pangs.
"While a little bit of comfort food now and then might serve a purpose, eating too much of it may only make you feel worse," Dr. Bradley Nelson, a holistic physician and author of The Emotion Code: How to Release Your Trapped Emotions for Abundant Health, Love and Happiness, told ASI Media. "Eating healthy food has a way of making you feel lighter, which may support a more positive outlook. Also, get plenty of vitamin C."
3) Take that PTO. Not having anywhere to go this year meant hours' worth of PTO was left unused. But that's led to work burnout. A survey by ASI found that nearly half (47%) of promo professionals took less time off last year than in 2019. Only 16% used more PTO. More than one-third saved their vacation time for later in the year, but when the holidays rolled around, 38% took less PTO than they did in 2019, reported iSolved, an HR consulting agency.
"Since COVID-19, we've been running double the hours on less than half the staff," Donnell Avila, sales and operations manager at Houston-based PEGG Products LLC (asi/292782), told ASI Media's John Corrigan. When possible, at least take a few hours or a day here and there to rest your mind, escape the screen and recharge.
4) Limit social media time. The divisiveness of this year has brought out the worst in people, especially on social media. People's pent-up anger and frustration expressed in posts, tweets and stories can worsen anxiety.
One in five Americans said they've taken breaks from social media because of tensions surrounding those current events, according to a survey by The Ohio State University Wexner Medical Center late last summer. And more than half of Americans (56%) said their social media habits have changed because of tensions surrounding current events this year. Consider generating constructive content that can counter the negativity and time-wasting debates.
"Spend more time putting helpful and positive content out in the world rather than being sucked into consuming, which tends to lean negative," Jeremy Picker, co-founder and CEO of Lakewood, CO-based AMB3R (asi/590243), said in an interview with Corrigan.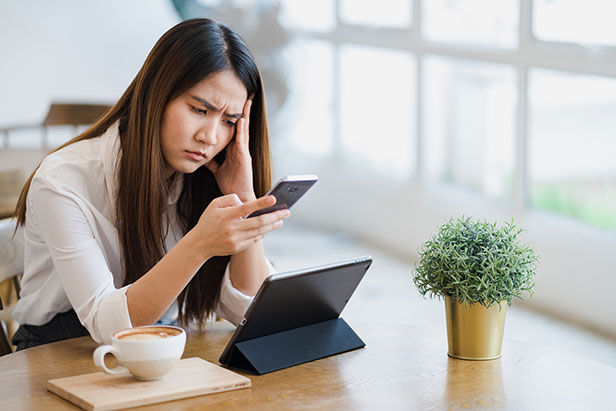 Spending too much time consuming negativity on social media can contribute to stress and anxiety. Limit your time significantly or counter it with your own constructive, positive content.
5) Take control of what you can. In a time when few things seem certain, the feeling of taking control over smaller things in your daily life can give you the confidence you need. Dr. Christie Kederian, a licensed marriage and family therapist, told ASI Media's Theresa Hegel that she's been recommending to her clients that they create a list of things they can and can't control. "One of the most triggering aspects of the pandemic are the ways we feel like we have lost our sense of autonomy and control," she says. "When we have clarity around what we can control, we can make an action plan to move forward during these times."
6) Use positive verbiage. Even when things feel daunting, make an effort to use positive and uplifting verbiage to yourself and others. "Speaking gloom and doom generates a cloud of negativity around you that brings you and others down and saps energy," writes ASI Media's Christopher Ruvo. "However, speaking positively over and again can help brighten the dark times. It lifts spirits and better readies you to make what improvements you can." Help yourself to change your internal and external tone by consuming positive content (see #4) and surrounding yourself with people who also speak positively.
7) Stay in touch with people. One of the most difficult realities of the pandemic has been the isolation — people by themselves, or with the same family members day in and day out. Pick up the phone and call a friend to see how they're doing. Check in on elderly parents or neighbors, and invite people out on walks for some fresh air. Continue to host Zoom happy hours. Even when someone says "I'm fine," make sure they know you're there for them. Many people hide mental health concerns because of a long-standing stigma.
"Staying in touch right now is essential to good mental health," Amy L. Saborsky, a Pennsylvania licensed psychologist and director the Lehigh Valley Center for Child and Family Development, told Hegel.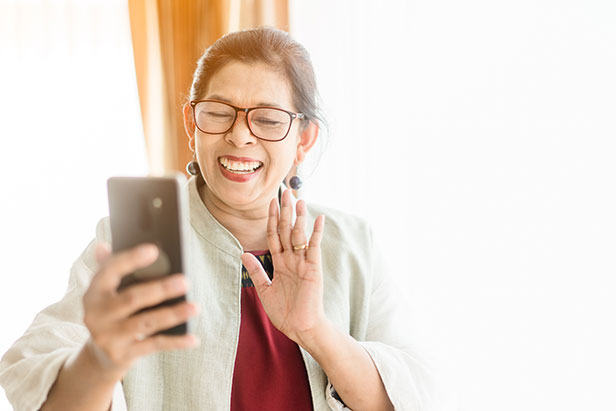 Reach out to family, friends and neighbors to check in and see how they're holding up. It'll benefit both them and you.
8) Seek professional help. If these strategies aren't working, contact a therapist or counselor. If you or your family and friends report symptoms such as persistent insomnia, vivid dreams or nightmares, persistent irritability, low motivation and panic attacks, it may be time to call a health professional. A doctor can also rule out COVID.
"Anxiety and COVID unfortunately have some similar symptoms," Natalie Chaykin, a doctoral candidate in psychology at Widener University and doctoral intern at Jefferson Headache Center, told Hegel. "That's why it's important to use this time to tune into your body and understand your normal patterns and how you respond physically to stress."
For more tips, please visit asicentral.com/asihelp#health
Remember, don't be afraid to reach out if you or someone you know needs help. Learning all you can about mental health is an important first step. Contact your health insurance, primary care doctor or state/county mental health authority for more resources. Call the National Alliance on Mental Illness Helpline at (800) 950-NAMI or in a crisis, text "NAMI" to 741741. If you or someone you know needs help now, immediately call the National Suicide Prevention Lifeline at (800) 273-8255 or call 911. For more resources on mental health, visit nami.org.