ASI Announces Wow-Worthy Winners Of 2022 Promo Campaign Awards
Annual competition showcases the promo industry's creativity and innovation
TREVOSE, PA – October 7, 2022 – The Advertising Specialty Institute® (ASI) today announced the winners of its 2022 Promo Campaign Awards. The annual competition showcases the creative ways suppliers and distributors in the promotional products industry wow buyers through innovative marketing campaigns, videos and self-promotions that drive sales and light up social media.
"What really stood out in this year's Promo Campaign Awards are the many ways suppliers and distributors are taking marketing to whole new levels across numerous mediums," said ASI Editor-in-Chief C.J. Mittica. "We're thrilled to recognize the effective use of promotional products in top campaigns that generated incredible results and got everyone talking."
The 2022 awards celebrated a trendy brand activation, impactful sustainability practices, successful influencer marketing, self-promo kits and customer video testimonials. The winning campaigns were published online and in the special Fall issue of ASI's award-winning Counselor magazine.
| | | | | |
| --- | --- | --- | --- | --- |
| Share: | | | | |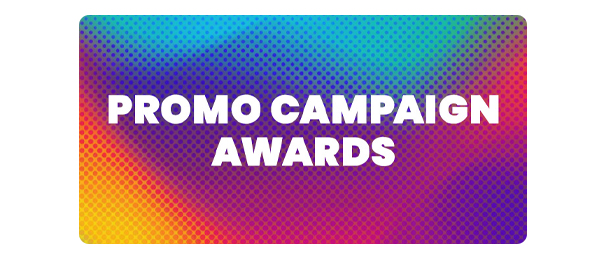 "We're thrilled to recognize the effective use of promotional products in top campaigns that generated incredible results and got everyone talking," said ASI's C.J. Mittica

Here are the winners of ASI Media's 2022 Promo Campaign Awards:
Best Distributor Client Promotion: Image Source (asi/230121). Director of marketing Tricia Thompson's experiential marketing campaign "Never Been Cooler" scored massive online publicity while making her international client's wine company synonymous with a young, cool vibe through tons of merch-fueled brand activism during a pool party packed with promo.
Best Distributor Self-Promotion: 1338Tryon (asi/287946). CEO Heather Comerford showed off new product and imprint trends, highlighted her company's capabilities and generated a healthy ROI while inspiring recipients through a tongue-in-cheek "Release the Kraken"-themed kit that embraced a male-centric branding spin targeted at key prospects and clients.
Best Supplier Self-Promotion: Logojojo (asi/67851). Ellie Bathe, the supplier's Chief "Caffeinator" strengthened client relationships along with her own credibility through a highly successful, one-day-only online competition she kicked off with drop-shipped coffee kits to targeted promo influencers.
Best Sustainability-Driven Campaign: Corporate Imaging Concepts (asi/168962). Steve Starr, vice president of global programs at CIC, and his team devised a swag campaign for Microsoft that delivered on multiple levels of sustainability. Microsoft wanted eco-friendly thank-you gifts for 40,000 team members and partners. In addition to offering recipients gift choices, CIC had a mangrove tree planted in Madagascar for each piece distributed.
Best Use of Video: Fully Promoted Towson (asi/384705). Fully Promoted franchisee owner Jessica Joyce showcased her company's impressive promos and branding work while highlighting long-standing clients across numerous markets through a 10-video behind-the-scenes series that immediately earned impressive views on her business Facebook page along with leads.
An ASI in-house committee chose all award winners. ASI Media will open nominations for its 2023 awards in late spring, with results announced in the fall. Suppliers and distributors can nominate themselves across numerous categories.
Michele Bell is vice president of ASI editorial, education and special events. For more information on the Promo Campaign Awards, contact C.J. Mittica at [email protected].
About ASI
The Advertising Specialty Institute (ASI®; asicentral.com) serves a network of 25,000 suppliers, distributors and decorators in the $23.2 billion promotional products industry. ASI's flagship product, the technology platform ESP®, manages the industry's entire supply and marketing chain. ASI also produces award-winning digital content, live events and educational programs that enable companies in 53 countries to be more efficient, productive and profitable. ASI's media and research operation provides the most authoritative business content in the industry, and the ASI Certification Program features 200+ live and online education courses for industry professionals. The company, family-owned and -operated since 1962, is proud to have been consistently ranked among the "Best Places to Work" in Philadelphia and Bucks County, PA.