ASI Names 2021's Most Powerful People In Promo
Phil Koosed, founder of Top 40 distributor BAMKO, commands No. 1 spot on annual Power 50
TREVOSE, PA – October 19, 2021 – The Advertising Specialty Institute® (ASI) today announced the annual Counselor Power 50 list of the most influential executives in the $20.7 billion promotional products industry. Phil Koosed, founder of Top 40 distributor BAMKO and chief strategy officer of its parent company, Superior Group of Companies, was named No. 1 among the industry's most powerful people.
Click here for the complete ranking of the 2021 Power 50. The rest of the top five features industry leaders with far-reaching influence. They are, in order: Jonathan Isaacson, CEO/chairman of Gemline (asi/56070); Jo-an Lantz, CEO/president of Geiger (asi/202900); Jeremy Lott, president/CEO of SanMar (asi/84863); and Marc Simon, CEO of HALO Branded Solutions (asi/356000).
This year's exclusive ranking features seven newcomers and another three who earned a second stint on the list, with many successfully pivoting their business during the coronavirus pandemic.
"Congratulations to all the leaders, visionaries and corporate champions included on the prestigious Counselor Power 50," said Timothy M. Andrews, ASI president and chief executive officer. "They are the best of the best."
ASI unveiled the Counselor 2021 Power 50 during the virtual ASI Power Summit on Wednesday, October 13, in a special video highlighted by locations of each winner on a giant map. The Power Summit is consistently cited as the promo industry's premier event because of its unique blend of hard data, innovative market advice and personal, human stories.
| | | | | |
| --- | --- | --- | --- | --- |
| Share: | | | | |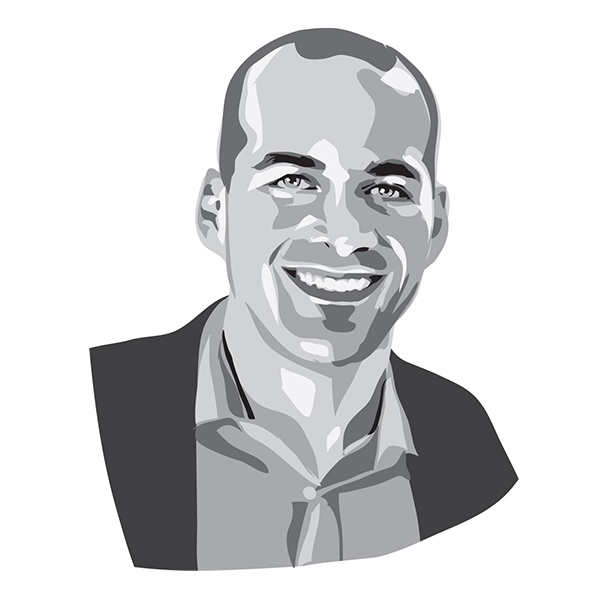 "Congratulations to all the leaders, visionaries and corporate champions included on the prestigious Counselor Power 50," said ASI CEO Tim Andrews

"We all know this type of honor is more about the team than any one individual," said Koosed in his acceptance speech. "So, I want to thank my incredible team scattered throughout the globe. It's been such a tremendous ride over the past 20 years and the best part is that the best is yet to come."
Koosed's visionary leadership was essential to BAMKO (asi/131431) delving into PPE during the pandemic, which significantly contributed to the company increasing its annual North American promo revenue 78.5% to $194 million in 2020 – the greatest year-over-year rise of any Top 40 distributor.
According to ASI news reports, even as companies bounce back, difficulties remain great, including supply chain delays, staffing shortages, struggling markets, and health and safety concerns requiring the expertise, foresight and empathy of the promo industry's leaders.
Visit asipowersummit.com to review and share all archived content from the two-day ASI Power Summit (#ASIpowersummit), including:
Introduced in 2006, the Counselor Power 50 annually spotlights distributor and supplier executives who exert considerable impact on the promo market.
The Power 50 rankings are determined by the ASI Media team, who tallied up voting by last year's members along with nominations of potential new members from industry pros. The team also gauged each candidate based on their accomplishments over the past year as well as their career-long track record.
For more information on the ASI Power Summit or Counselor Power 50, contact Michele Bell, vice president of editorial, education and special events, at [email protected].
About ASI
The Advertising Specialty Institute (ASI®; asicentral.com) serves a network of 25,000 suppliers, distributors and decorators in the $20.7 billion promotional products industry. ASI's flagship product, the technology platform ESP®, manages the industry's entire supply and marketing chain. ASI also produces award-winning digital content, live events and educational programs that enable companies in 53 countries to be more efficient, productive and profitable. ASI's media and research operation provides the most authoritative business content in the industry, and the ASI Certification Program features 200+ live and online education courses for industry professionals. The company, family-owned and -operated since 1962, is proud to have been consistently ranked among the "Best Places to Work" in Philadelphia and Bucks County, PA.