ASI Show Announces Winning Headliners For 2023: MLB Champ Alex Rodriguez And Dallas Cowboys Owner Charlotte Jones
Business moguls appearing onstage in Orlando and Fort Worth this January
TREVOSE, PA – September 29, 2022 – The ASI Show today announced registration is open for its 2023 trade shows in Orlando, January 4-6, and Fort Worth, January 23-25, featuring numerous networking opportunities, the year's hottest promotional products, memorable promo parties and hotshot sports and business speakers. Registration for ASI Chicago, July 25-27, opens in November.
Registration for ASI's 2023 Orlando show is already trending higher than 2022. The three-day show will feature a keynote on Friday, January 6, 8:30-9:45 a.m. ET, with Yankees World Series champion Alex Rodriguez, aka A-Rod, titled, "From Baseball Superstar to Business Mogul: A Champion's Life Lessons."
Charlotte Jones, one of the most powerful and innovative women in sports, will take the stage in Fort Worth on Wednesday, January 25, 8:30-9:45 a.m. CT, with a keynote titled, "The Cowboys Way: Brand Strategies & Proven Results From America's Team."
Timothy M. Andrews, president and chief executive officer of the Advertising Specialty Institute® (ASI), will conduct frank and enlightening Q&As onstage with both Rodriguez and Jones. ASI is the leading technology, marketing and information provider in the $23.2 billion promotional products industry.
"The most critical criteria ASI keynote speakers can meet is the high value they deliver to our audience of entrepreneurs, business owners and sales reps," said Andrews. "I'm certain the story of the fascinating lives and impressive business careers of Rodriguez and Jones will be both can't-miss and compelling."
| | | | | |
| --- | --- | --- | --- | --- |
| Share: | | | | |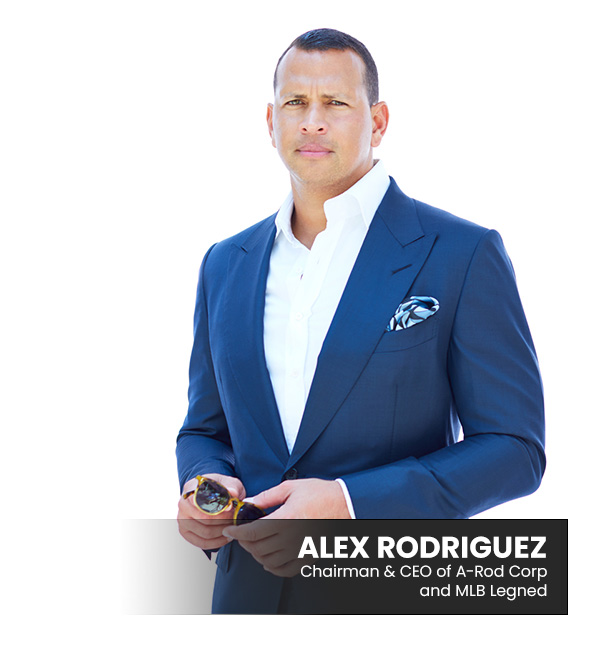 "The most critical criteria ASI keynote speakers can meet is the high value they deliver to our audience of entrepreneurs, business owners and sales reps," said Tim Andrews.

Click here for the complete line-up of all activities and opportunities at ASI Orlando, at the Orange County Convention Center. Trade Show News Network recently chose the Orlando show as a finalist for its 2022 "Comeback Award" for business excellence. TSNN is the No. 1 online news source for the trade show industry.
Click here for complete details on ASI Fort Worth, at the Fort Worth Convention Center. Click here for a lively ASI Facebook discussion on ASI's entire 2023 show season.
Rodriguez is chairman and CEO of A-Rod Corp, an investment firm that invests in world-class startups and partners with prominent global companies across multiple industries. One of the world's greatest athletes for more than 25 years (a 14-time MLB All-Star and a 2009 World Series Champion with the New York Yankees), today he leads a diverse team of 1,000+ employees with a $2 billion portfolio. He is also an Emmy Award-winning MLB analyst for Fox Sports and ESPN.
"I'm certain our Orlando audience will want to know how Rodriguez creates value with investors while empowering global consumers, why he joined 'Shark Tank' as a judge and investor, and what his parents, who immigrated to New York City from the Dominican Republic, taught him along the way," said Andrews. "He'll also share an insider's story on exactly what it takes to win a World Series. As an added bonus, audience members will get a chance to ask A-Rod a question and win an autographed baseball."
ASI Fort Worth keynote speaker Charlotte Jones, Dallas Cowboys owner and chief brand officer, oversees business operations and marketing strategies for the global brand. During her keynote, she'll discuss the challenges faced and solutions devised while building the world's most valuable sports franchise. Jones will also share the five pillars responsible for the success of the Cowboys brand, her love of branded merch and cause marketing, and her favorite promo product.
For more information on ASI Show, please contact Andy Cohen, senior vice president of events, media and marketing services, at [email protected]. For info on exhibiting at ASI Shows, contact ASI's Meghan DeFrancesco at [email protected]. Check the ASI Show website for the latest updates and schedules for all ASI shows and events.
About ASI Show
The ASI Show Family of Events features ASI Show, fASIlitate and ConneX, which foster business-building relationships among ASI distributor and supplier members. ASI Shows, the flagship series, are large-scale, in-person convention center trade shows held in Orlando, Fort Worth and Chicago. fASIlitate is a hosted-buyer event that brings together the industry's elite – top suppliers and million-dollar distributors – for three days of scheduled one-on-one meetings in select hotels across the country. ConneX is a 3.5-day hosted-buyer event featuring one-on-one meetings between elite suppliers and top distributors. Visit asishow.com for more information on the full event portfolio.