ASI's Latest Intel: Revitalized Promo Industry Is Roaring Back
Definitive research report reveals industry recovery and growth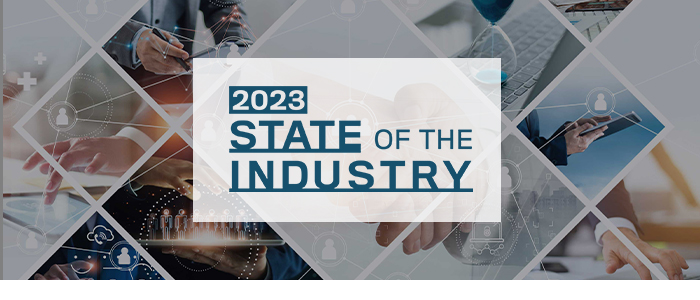 "It's official: After a few hard-fought years, the promo industry is well on its way to becoming even bigger and better than ever" – ASI CEO Tim Andrews
| | |
| --- | --- |
| TREVOSE, PA – August 18, 2023 | |
The most authoritative and comprehensive research report in the promotional products industry, the Counselor State of the Industry, published by the Advertising Specialty Institute® shows average order values, distributor margins, client retention and number of error-free orders are fully recovered to pre-pandemic levels. Notably, total 2022 promo revenue matched 2019's figure of $25.8 billion.
"It's official: After a few hard-fought years, the promo industry is well on its way to becoming even bigger and better than ever" said Timothy M. Andrews, president and chief executive officer of ASI, the leading technology, marketing and information provider in the promo products industry. "And ASI's State of the Industry (SOI) report is promo's most essential toolkit for success."
ASI Media's award-winning research report – packed with in-demand findings – provides exclusive statistics covering nine pivotal business topics, including products, pricing, sales, markets and international sourcing trends. ASI collected data for its annual report through extensive surveys of ASI members across North America.
"While challenges persist, this year's report equips readers with a wealth of insights and strategies to finish the year strong and reach greater heights in 2024 and beyond," said ASI Editor-in-Chief C.J. Mittica. "From valuable efficiency tips to techniques for juicing order values, we've got it all covered, to guide distributors and suppliers through a resounding recovery to enduring success."
Here are highlights from the 2023 Counselor State of the Industry:
Show Me the Money. Distributors' average gross profit margin continues to improve after a sharp decline in 2020, reaching 36% in 2022 – the highest mark since 2019.
Take a Hike. While 58% of suppliers increased sales, costs and eroding margins are forcing suppliers to hold or hike pricing.
Stronger Relationships. Three-quarters of both suppliers and distributors report that communication with their counterparts on the other side of the supply chain is strong.
New Industry Stars. T-shirts' share of the promo marketplace soared to its highest number ever, while drinkware's market share has increased 94% since 2008.
Valuing Sustainability. Over half of surveyed distributors seek eco-friendly products, with sustainability a defining trend in promo.
"To me, as our ongoing research clearly shows, the growth in the influence and prevalence of apparel over the last 10 years has been staggering," said Nate Kucsma, report author and ASI's senior executive director of research. "Promo isn't just following trends; in many cases, it's spearheading them."
Michele Bell is vice president of ASI editorial, education and special events. The SOI was reported on by ASI Media editors Sara Lavenduski, Christopher Ruvo and Theresa Hegel, with graphics by Digital Art Director Hillary Glen and design by Senior UI Designer Kathleen Fitzgerald.
For more information on the 2023 State of the Industry report, contact C.J. Mittica at [email protected]. For info on ASI's numerous other market research reports, contact Nate Kucsma at [email protected].

About ASI
The Advertising Specialty Institute (ASI®; asicentral.com) serves a network of 25,000 suppliers, distributors and decorators in the $25.8 billion promotional products industry. ASI's flagship product, the technology platform ESP®, manages the industry's entire supply and marketing chain. ASI also produces award-winning digital content, live events and educational programs that enable companies in 53 countries to be more efficient, productive and profitable. ASI's media and research operation provides the most authoritative business content in the industry, and the ASI Certification Program features 200+ live and online education courses for industry professionals. The company, family-owned and -operated since 1962, is proud to have been consistently ranked among the "Best Places to Work" in Philadelphia and Bucks County, PA.