ASI's 2022 State Of The Industry Report Delivers A Strategic Game Plan For Success
Annual research report shares case studies, market and product data, hot promo trends and more
TREVOSE, PA – August 11, 2022 – The annual, data-driven 2022 Counselor State of the Industry report released by the Advertising Specialty Institute® (ASI) provides members of the $23.2 billion promotional products industry with insight-packed articles, resources and strategies for success designed to help distributors and suppliers navigate challenges and keep their recovery on track.
ASI Media's award-winning research report – the most comprehensive in the promo industry – is divided into eight sections: Products, Markets, Sustainability, Order Errors & Delays, Hiring, Buyer Sentiment, International and Made in the USA.
"ASI's exclusive data shows an industry stepping away from pandemic lows into recovery mode, optimistic as well as realistic," said ASI Editor-in-Chief C.J. Mittica. "Our product and market information and analysis, infographics, successful case studies and sales stats can help suppliers and distributors position themselves for a brighter future, no matter what's ahead."
| | | | | |
| --- | --- | --- | --- | --- |
| Share: | | | | |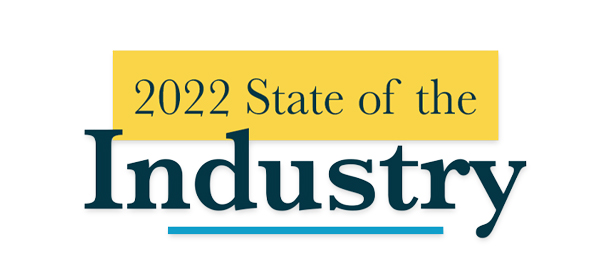 "ASI's exclusive data shows an industry stepping away from pandemic lows into recovery mode, optimistic as well as realistic," said ASI's C.J. Mittica

Below are highlights from the 2022 Counselor State of the Industry, available online at www.stateoftheindustry.com:
Crank It Up. Manufacturing enjoyed the biggest jump in 2021, making it the third leading promo market in three of the last four years, with the sector overcoming the supply chain and inventory issues plaguing other industries.
The Good News Is…Clients are very eager to spend. The bad news is distributors are still navigating a wealth of challenges like supply chain woes and staffing shortages needed to handle the surge in business.
Green Is Good. Sustainability is gaining traction in promo, with about six in 10 distributors saying they'd prefer to buy items that are environmentally friendly or socially responsible.
Show Me the Money. Distributors' average profit margin improved after a sharp decline in 2020, increasing nearly a point and a half, from 33.4% to 34.8%.
Topping Off the Tank. Total sales for the distributor Top 40 companies rose by 8.8%.
Powerhouse Favorites Return. Stalwart categories like apparel, drinkware, bags, writing instruments, etc. bounced back to 2019 levels. Still, PPE face coverings remained at number nine in the list of Top 10 categories.
Where's the Tech? Tech products like USBs and mobile tech accessories peaked in 2018 and appeared to run out of juice in 2021. Will renewed travel reinvigorate the category?
The report also contains tips to help distributors retain clients, along with a rundown of the most valuable traits buyers want from their distributors.
Watch ASI's Promo Insiders video for a deep dive on this year's SOI report, with Mittica, Sara Lavenduski, ASI Media's executive editor of digital content and Nate Kucsma, ASI's senior executive director of research & corporate marketing, sharing their take on the report's most significant findings, as well as a read on the current promotional products marketplace.
Data for the annual State of the Industry report was collected through extensive surveys of ASI members from throughout North America. The annual Counselor State of the Industry is the most cited and requested research report ASI Media produces.
Michele Bell is vice president of ASI editorial, education and special events. The SOI was reported on by ASI staffers Lavenduski, Christopher Ruvo and Theresa Hegel.
For more information on the 2022 State of the Industry report from ASI Media, contact C.J. Mittica at [email protected].
About ASI
The Advertising Specialty Institute (ASI®; asicentral.com) serves a network of 25,000 suppliers, distributors and decorators in the $23.2 billion promotional products industry. ASI's flagship product, the technology platform ESP®, manages the industry's entire supply and marketing chain. ASI also produces award-winning digital content, live events and educational programs that enable companies in 53 countries to be more efficient, productive and profitable. ASI's media and research operation provides the most authoritative business content in the industry, and the ASI Certification Program features 200+ live and online education courses for industry professionals. The company, family-owned and -operated since 1962, is proud to have been consistently ranked among the "Best Places to Work" in Philadelphia and Bucks County, PA.