Power Up With Top 40 Suppliers At ASI's Chicago Trade Show
Distributor registration is trending up for ASI Show Chicago July 19-21, featuring Top 40 suppliers HPG, SanMar and alphabroder
TREVOSE, PA – April 26, 2022 – The ASI Show today announced that a hot roster of Top 40 suppliers like Hit Promotional Products (asi/61125), Showdown Displays (asi/87188), Koozie Group (asi/40480), HPG (asi/61966), SanMar (asi/84863) and alphabroder (asi/34063) are exhibiting at ASI Chicago, taking place Tuesday, July 19 through Thursday, July 21, at the lakefront McCormick Place, the largest convention center in North America.
ASI distributor members can register today to take advantage of everything ASI Chicago has to offer, including sales and marketing classes, critical in-person networking, a power panel and party cruise, along with a busy show floor jammed with over 500 booths showcasing top, in-stock products with quick turnaround times.
McCormick Place is minutes from the iconic skyline of downtown Chicago, an art, outdoor and foodie paradise voted "Best Big City in the U.S." five years in a row.
"There's no better mid-year destination than ASI Chicago for distributors to connect and reconnect with hundreds of valuable and trusted supplier partners, while catching a much-needed tailwind into the crucial third- and fourth-quarter selling season," said Timothy M. Andrews, president and chief executive officer of ASI, the largest membership organization in the $23.2 billion promotional products industry. "ASI is seizing the summer of 2022 with our traditional Chicago show, packed with all the familiar features that have made our show a 'must' for nearly 25 years, along with new features, new suppliers and new networking opportunities."
| | | | | |
| --- | --- | --- | --- | --- |
| Share: | | | | |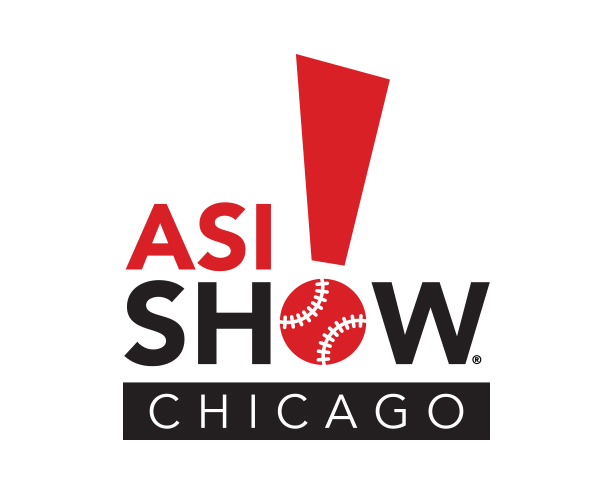 "There's no better mid-year destination than ASI Chicago for distributors to connect and reconnect with hundreds of valuable and trusted supplier partners," said ASI CEO Tim Andrews

Click to register for an online chat on all things ASI Chicago with Tim Andrews and ASI's go-to show team members on Monday, May 16, 2-3 p.m. ET.
"ASI events are the perfect mix of fun, education and networking," said Michael Brugger, president of Top 40 distributor Fully Promoted (asi/384000). "In Chicago, we're looking forward to seeing our industry friends and celebrating their accomplishments at the Counselor Awards, as well as learning about the newest promotional products and the latest trends that we can capitalize on in the second half of 2022."
ASI Chicago features:
Promo Party Cruise off Navy Pier, Wed., July 20, 6:30-10 p.m. CT. Cruise along Lake Michigan on the Spirit of Chicago while enjoying networking, dinner, fireworks and open bar with a signature drink.
Counselor Awards, Wed., July 20, 6-8 p.m. CT. Invitation-only event honors the Top 40 suppliers and distributors as well as outstanding individuals in the promo industry, including the Person of the Year, recipient of the Lifetime Achievement Award, Distributor and Supplier Entrepreneurs of the Year.
State of the Industry Panel: Insights from Top Promo Leaders, Wed., July 20, 8:30-9:45 a.m. CT. ASI Vice-Chairman Matthew Cohn will lead a discussion on key topics like inflation, the increasing demand for sustainable branded merch and evolving purchasing trends among buyers. Sharing solutions and strategies for success are Teresa Fang, VP of supply chain for Top 40 supplier alphabroder (asi/34063), Trevor Gnesin, owner/CEO of Top 40 supplier Logomark (asi/67866), Chicago's Tammy Cernuska Hoth, executive sales manager of Canadian distributor Cotton Candy Global Marketing (asi/169186) and Ross Silverstein, president/CEO of Counselor Top 40 distributor iPROMOTEu (asi/232119).
New Product Preview Reception, with light snacks and open bar, Tues., July 19. Open to all distributors and participating suppliers. Exclusive preview of new products highlighted by suppliers on both Exhibit Days.
Hot Trends, Cool Products, More Sales: Use the Industry's Newest Stats & Products to Grow Your Business, Thurs., July 21, 8:30-9:45 a.m. CT. Nate Kucsma, ASI's senior executive director of research, and Christopher Ruvo, ASI Media's news director, will reveal hot-off-the-presses exclusive data from Counselor's "State of the Industry" issue, including which markets are primed for growth, sales strategies resonating with buyers and successful case histories. Joe Haley, ASI Media's product editor, will showcase new products directly from the show floor that tie in with the hottest merch and market trends. Free coffee, hot tea and pastries with be served and the first 50 attendees will receive a free beach towel courtesy of Terry Town (asi/90913).
A fun and unique show-floor experience for all attendees to enjoy. Details to come!
For information on ASI Show, please contact Andy Cohen, senior vice president of events, media and marketing services, at [email protected]. For info on exhibiting at ASI Shows, contact ASI's Meghan DeFrancesco at [email protected]. Check the ASI Show website for the latest updates and schedules on all ASI shows and events.
About ASI Show
The ASI Show Family of Events features ASI Show, fASIlitate and ConneX, which foster business-building relationships among ASI distributor and supplier members. ASI Shows, the flagship series, are large-scale, in-person convention center trade shows held in Orlando, Fort Worth and Chicago. fASIlitate is a hosted-buyer event that brings together the industry's elite – top suppliers and million-dollar distributors – for three days of scheduled one-on-one meetings in select hotels across the country. ConneX is a 3.5-day hosted-buyer event featuring one-on-one meetings between elite suppliers and top distributors. Visit asishow.com for more information on the full event portfolio.