TREVOSE, PA – November 6, 2014 – The Advertising Specialty Institute® (ASI) today announced its 2014 third-quarter analysis shows distributor sales of promotional products are up 4.6% year-over-year, showing gains for the 19th consecutive quarter.

According to ASI analysis, about 54% of distributors reported a year-over-year rise in third-quarter sales, while 27% reported their sales were unchanged and 19% reported a decline in revenues. Small firms (less than $250,000) averaged 2.4% growth, while mid-sized distributors ($250,000 to $1 million) averaged 1.5% growth, data showed. Large distributor firms (more than $1 million in annual revenues) had an average sales increase of 5.7%.

Most distributors are optimistic about total sales in 2014, with more than six in 10 (61%) expecting an increase in revenues over 2013, when sales hit a record $20.5 billion. Overall, according to the ASI report, larger revenue distributors are more bullish, with 70% forecasting a sales increase in 2014.

Recent U.S. economic reports show real gross domestic product – the value of the production of goods and services in the United States, adjusted for price changes – increased at an annual rate of 3.5% in the third quarter, according to the U.S. Bureau of Economic Analysis. In the second quarter, real GDP increased 4.6%.

The growth is outpacing most of the developed world, with many economists saying the growth foreshadows continued momentum through this year and beyond. Adding to optimism, the U.S. unemployment rate has reached a six-year low of 5.9%.

Meanwhile, ASI's Counselor Confidence Index, a measure of distributor health, was 112 in Q3 – identical to the six-month rolling average and a dozen points above the baseline that indicates industry growth. The baseline was set at the 2001 confidence level, equal to 100. The year 2001 is the benchmark because it was neither a peak nor trough in the business cycle.

"I believe the general economic indicators, especially the unemployment report, are the reason why sales numbers are high and companies feel bullish," Memo Kahan, president of Top 40 distributor PromoShop (asi/300446), told ASI's Counselor PromoGram. "It makes sense, and I am optimistic this can last for a few more quarters."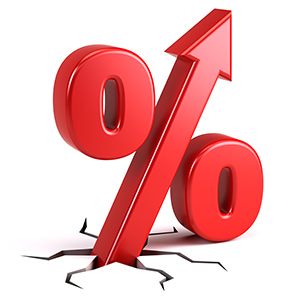 "This latest ASI sales survey tells us what we've known for decades – that promotional products are the go-to choice for businesses, schools, nonprofits and even political candidates who want a low-cost, high-impact way to spread the word about their company, candidacy, brand or event," said ASI CEO Timothy M. Andrews.