| | |
| --- | --- |
| | |
MESSAGE FROM MICHELE
Welcome to the latest installment of ASI's e-newsletter for the Canadian ad specialty market, Promogram Canada.

Please don't hesitate to email me directly with any news pertaining to your company, such as mergers and acquisitions, new hires, awards and accolades received, creative client promotions or product launches.

You can reach me directly at (215) 953-3323 or mbell@asicentral.com.
Keep up on all the latest industry news out of Canada and join the conversation by "Liking" us on Facebook.
Get started at www.facebook.com/asicanada.

| | |
| --- | --- |
| | ADVERTISEMENT |
| | |
SEC Investigating Charney's Departure
The U.S. Securities and Exchange Commission (SEC) is investigating Top 40 supplier American Apparel's (asi/35297) dismissal of the clothing firm's founder and former CEO Dov Charney, according to a filing released this week. The probe, officially launched in February, is a "non-public, fact-finding inquiry" into "matters arising from [American Apparel's] review relating to Mr. Charney."

American Apparel has pledged to cooperate fully with the investigation, which will essentially determine whether any laws were broken.
A whirlwind of accusation and recrimination at American Apparel began last June when the company suspended Charney, a native of Montreal, alleging he misused company funds and repeatedly disregarded sexual harassment policies. After an independent firm reviewed Charney's actions, he was fired in December. Charney, who has fought against the allegations, has sought for months to be reinstated at American Apparel. He even brokered a deal last summer with hedge fund Standard General that increased his stake in the clothing maker to 43% of outstanding shares. Yet, the agreement didn't provide Charney the leverage he hoped for and Standard General did not stop his eventual removal.
Since Charney was ousted, American Apparel has named several new board members and has hired Paula Schneider as CEO. In addition to trying to turn around the firm's troubled finances, Schneider has promised to revamp its image by cutting out risqué ads. American Apparel has also announced plans to improve its digital efforts and streamline the clothing styles it offers in 2015. "We remain focused on putting the right processes and systems in place, such as a rigorous forecasting process and disciplined bottom-up budgeting – so that we can better leverage American Apparel's strong brand," Schneider said in a statement yesterday.
Schneider's work will no doubt be challenging as American Apparel hasn't turned a profit since 2009. Slumping sales, a poor distribution center rollout and more than $10 million in expenses related to Charney's review and departure have combined to saddle the manufacturer with financial distress. In its latest reporting, American Apparel said its total Q4 2014 sales decreased $15.6 million, or 9% year-over-year, falling to $153.5 million. The company suffered a fourth-quarter net loss of $28 million.
For 2014 overall, one of the lone bright spots appears to be American Apparel's ad specialty revenues. The company recently reported to Counselor that its 2014 North American ad specialty sales were $105 million, a year-over-year increase of about 6%. On its Top 40 list, Counselor currently ranks American Apparel as the 14th-largest supplier in the industry.
Cintas Releases Quarterly Financials
Top 40 distributor Cintas (asi/162167) announced that it attained revenue of $1.1 billion in its most recent quarter. The company, which operates a location in Mississauga, ON, said that organic growth in its fiscal third quarter of 2015 increased by 7.5%.

Although Cintas doesn't specifically break out the revenue of its promotional products division, the company did say that it increased its operating income in the quarter ended February 28 by 16.1% to reach a total of $173.6 million.
"Our third quarter results reflect a continuation of the fiscal 2015 game plan," said Scott D. Farmer, Cintas' CEO. "Our employees continue to execute at high levels. In addition to the solid results for the quarter, we are pleased to report that we purchased 3.2 million shares of our common stock during the third quarter, demonstrating our commitment to provide shareholder value."
In the third quarter, Cintas, which is known mostly for its uniform sales and rental business, saw growth in each of its operating units. The first aid, safety and fire protection division saw the fastest growth at 8.2%, but Cintas' rental uniform business also saw a solid 7.2% gain. Direct sales of uniforms climbed the least, but still grew by 4.2%, reversing a year-over-year drop last quarter. The company said that its success in these units reflects the improving business climate for employment.
Looking forward to the remainder of 2015, Cintas said that continued job creation should lift its prospects. The company raised its earnings guidance for the full 2015 fiscal year, saying it now expects to earn $3.55 to $3.58 per share, raising its previous range by about a nickel and representing 16% to 17% growth in earnings per share for the company in fiscal 2015. Sales guidance of $4.46 billion to $4.49 billion was within the range that it has been forecasting this year.
On its Top 40 list, Counselor ranks Cintas as the ninth-largest distributor in the industry, with an estimated $150 million in annual sales of promotional products in North America.
Gemline Announces Partnership with Thermos LLC
Top 40 supplier Gemline (asi/56070) announced that it has signed a new partnership agreement with Thermos LLC (asi/91110). Gemline will now be the exclusive provider of Thermos-brand vacuum-insulated food and beverage containers within the ad specialty industry throughout the United States and Canada. Gemline's collection of Thermos-branded items will be launched as part of its summer product line effective April 2015.

"Known for its high-quality products and as a distinguished leader in their industry, Thermos will be an invaluable addition to our product assortment," said Bret Clemens, vice president of sales at Gemline. "Partnering with this popular, longtime brand enables us to provide more branding opportunities and inspiration to our customers. We are excited about this new partnership and are confident that our customers will share our enthusiasm."
For Thermos, the deal represents the company's expansion in the promotional products space. "As Thermos continues to grow in our various retail channels, partnering with a promotional products supplier such as Gemline would help promote growth in this market as well," said Julie Ryan, senior vice president of sales and marketing for Thermos LLC. "Gemline has a proven track record of providing excellent customer service and is able to meet the demand of those hot rush orders that the industry has become accustomed to. We are excited to see where Gemline takes our brand in the promotional products industry."
With more than $90 million in annual sales, Gemline ranks number 17 on Counselor's Top 40 list of the largest suppliers in the industry.
ADVERTISEMENT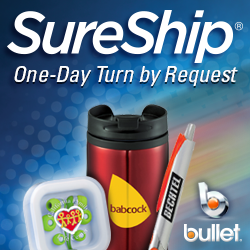 WorldSource Releases New Logo
WorldSource, the custom and overseas sourcing division of Polyconcept North America, has released a new logo in various colors that represent the wide variety of customization and decorating options available from the division. Since 2003, WorldSource, which services both Leed's and Bullet customers, has offered pricing advantages on large quantity orders, and diverse customization options on popular products.
"It was important that our logo be as creative as the custom branding possibilities we offer our distributors," said Val Kerlin, manager of WorldSource. "We feel this caps off a complete refresh of our services, which now include everything from expanded FOB points to enhanced virtuals and guaranteed 24-hour turnaround on estimates." View custom ideas from WorldSource at www.pinterest.com/yourleedsworld. For more information, visit www.pcna.com.


In Memoriam: Bill Smith, Smith & Smith Advertising
Bill Smith of Smith & Smith Advertising in Ontario passed away from cancer on March 6. His career in the industry stretches back to the mid-1970s when he worked for Curtis Leggo Agencies in Vancouver, co-owned by Michael Curtis and Ron Leggo. He returned to Toronto in the late 1970s and founded Smith & Smith Advertising with his son Dean, who sadly predeceased his father in 2008.
Bill is survived by his wife Pat in London, ON, where they resided for the past eight years. He was an avid jazz fan, loved his scotch and golf, and shot a respectable game of pool. His many "old pals" will miss him dearly.

ADVERTISEMENT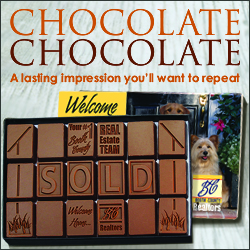 Take the State of the Industry Survey
Counselor is currently polling professionals in the industry – both distributors and suppliers – to find out how the market did in 2014 and to get impressions on where the industry is headed in 2015. We need your input. Please take some time to click the appropriate link below and complete the annual State of the Industry survey. Your responses will remain anonymous, and you'll be helping to create Counselor's annual State of the Industry report.
Distributors, click here to take the distributor State of the Industry survey. Suppliers, click here to take the supplier State of the Industry survey.
ADVERTISEMENT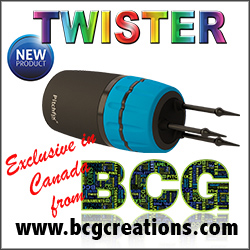 2015 Best Places to Work Nominations Now Open
For the eighth year in a row, Counselor is setting out to identify the industry companies that employees simply love to work for. These are the distributors and suppliers that have a loyal work force and that provide a work environment which employees want to go to every morning.
Counselor will be unveiling its annual Best Places to Work list later this year at the third annual Best Places to Work Conference in September – it will undoubtedly include an elite list of industry companies. Do you want your company to be considered? Getting involved is easy – and it's completely free to participate. The only necessary qualification is that a company has at least 10 employees.
To nominate your company, or any others in the market that you think deserve to be recognized, simply click here. Also, there's no risk to participating. Only the honorees – those companies with the best scores from the survey – will be published in Counselor.
So, don't delay. Click here to register your company to be considered for one of the most exclusive lists in the ad specialty market: Counselor's Best Places to Work.
Vote Now for Counselor Product Design Awards
The results are in: Counselor magazine has selected the finalists for its annual Product Design Awards. Here's where you come in. Please click here to vote for the products that you think are the best designed, considering both aesthetic appeal and functionality. You can select up to three products in each of the 13 featured categories. It only takes a few minutes, and your input is very important to us!
The winners will appear in the June issue of Counselor. Thanks very much for your help.
| | |
| --- | --- |
| | IN THE NEWS |
Redwood Classics Recognized in UN Report
Redwood Classics Apparel (asi/81627) announces that it has been recognized in the EY United Nations Global Compact 2014 Report for superior human rights and social responsibility initiatives.
"At Redwood Classics, we pride ourselves on our commitment to high-quality, hand-crafted apparel that is made on Canadian soil," says President Kathy Cheng. "First and foremost, we place a tremendous amount of focus on our people and planet through a strong framework of human rights and social responsibility initiatives. Profit comes after. To be recognized by not only EY but also the UN is an incredible accomplishment – one that we are very proud of. Quality, integrity and respect will always be in fashion."
Download the entire EY United Nations Global 2014 Global Compact Report here, and read more about the UN Global Compact here.
Hanesbrands Named a Great Place to Work
Hanesbrands (asi/59528) has been recognized by the Great Place to Work Institute for its workplace practices in its El Salvador, Honduras, and Dominican Republic manufacturing plants. The Institute named Hanes, which has a location in Saint-Léonard, QC, the third best multinational company to work for in Central America and the Caribbean where the company has nearly 30,000 employees, and the second best place to work in both El Salvador and Honduras, the first ranking ever for an apparel manufacturer in Central America.
"We are excited that our own employees were surveyed and recognized as a great place to work," said Maria Elena Sikaffy, vice president of human resources for Hanes Central America and the Caribbean. "These awards reflect the passion of our employees, our commitment to responsible employment practices, and our company's worldwide leadership in ethics. This has allowed us to be a growing responsible community member in these countries."
For more information, visit www.hanes.com/corporate.
| | |
| --- | --- |
| | PEOPLE ON THE MOVE |
Victorinox Appoints New Representation
Victorinox Swiss Army (asi/93755) has appointed Kevin Hill of Abednego Agency to represent the company in British Columbia. Previously, Hill was a sales and operations manager for a custom label bottled water company for 10 years, and he established Abednego Agency in 2009.

"I have developed some amazing relationships with many of the distributors," said Hill, "and I have enjoyed travelling throughout British Columbia to help grow my lines where I have seen significant growth in the last three years." Contact Kevin Hill at kevinhill@telus.net.

Swissmar Welcomes Kevin Hill
Swissmar Ltd. (asi/90424) welcomes Kevin Hill of Abednego Agency as the company's new multi-line representative for British Columbia.
"Kevin is a true professional who has great industry relationships and corporate knowledge," said Sheila Finn, national sales manager. "We're glad that he is now part of our sales team as we continue to deliver quality products to our industry." Contact Kevin Hill at kevinhill@telus.net.
Seville Gear Appoints New Reps for Canada and US
Seville Gear (asi/86565) has appointed nine multi-line representatives for Canada and the United States:
Claude Cote of Exoset, Inc.: Quebec
Dennis Lee of Dennis Lee Agency: South West Ontario
Darren Storr of Infinity Sales Group: Greater Toronto Area
Scott Blankenship of Blankenship Marketing Group: Northern TX, OK and AR
John Butler of JB Solutions West: Southern CA
Marc Sabin of Marc Sabin Marketing: AZ, NM, CO, UT and WY
Scott Schaefer of Robert S. Schaefer, Inc.: Western PA and Upstate NY
Larry White of Dynamic Professional Resources: KS, MO, NE and IA
Sharon Wohlleber of Sharon Wohlleber Sales: Southern TX and LA
For more information, contact Aimee Hoffman, director of marketing at Seville Gear, at a.hoffman@sevillegear.com.
Simplex Promo Hires Sonia Caltagirone
Simplex Promo (asi/87343) has hired Sonia Caltagirone as director of sales. She will partner with Andre Pinnock, director of business development, to manage sales and business development in the Canadian market. Contact Sonia Caltagirone at sonia@simplexpromo.com.
| | |
| --- | --- |
| | SHOW NEWS |
THE ASI ROADSHOW IS COMING TO EASTERN CANADA NEXT WEEK
The ASI Roadshow, traveling to Eastern Canada next week, brings YOU together with the best suppliers so you can discover products that will grow your business. YOU rely on organizations like the ASI Roadshow to produce live events to experience products in person, and we are committed to providing that service for you, year after year, without interruption.
Come to the ASI Roadshow when it stops in Eastern Canada:
►Monday, March 30 • Ottawa, ON
►Tuesday, March 31 • Toronto, ON
►Wednesday, April 1 • Burlington, ON
Join us for a convenient half-day schedule that includes free distributor education from 7:45 a.m.-9 a.m. and exhibits from 9 a.m.-1 p.m. Remember, you can now bring your end-buyers with you to the Roadshow. With a yellow lanyard to make them even more recognizable and a generic badge reading "Escorted End-Buyer," their information will remain confidential and suppliers will know who to direct their questions to. You'll have all the benefits, without any of the risk – saving time AND money.
Register for FREE at www.asiroadshow.com or register at the show site with a valid business card.
| | |
| --- | --- |
| | PROMO MARKETPLACE |
| | | |
| --- | --- | --- |
| | | |
| BAG MAKERS, Inc. has partnered with multi-line company PRG to represent its imprinted non-woven, paper, plastic and polyester bags throughout Canada. Ontario, Canada-based PRG has developed strong relationships with Canadian distributors for 15 years, and offers product showrooms in British Columbia, Ontario and Quebec. For more information about BAG MAKERS' products, please contact PRG's Neil Mihan at neil@prg.ca. asi/37940 | | Greater China is a manufacturer and importer of consumer and promotional products. We are a full service supplier, providing product sourcing, creative, project management, safety compliance, logistics, customs clearance and door delivery. Greater China offers a 30-day guarantee on products delivered. asi/58135 |
ASI Canada® is a trademark of the Advertising Specialty Institute. You were sent this newsletter as a benefit of your ASI membership. Copyright 2015, ASI. All Rights Reserved.
Interested in advertising in ASI Canada? Send an email to ekoehler@asicentral.com
Click here to subscribe to ASI Canada. You must be a member of ASI to subscribe to this publication. The publisher has a right to refuse subscriptions to non-members.
To subscribe to ASICanada e-newsletter, please click here.
Advertising Specialty Institute®, 4800 Street Road, Trevose, PA 19053